Public-private partnerships boost access to care and treatment of diabetic children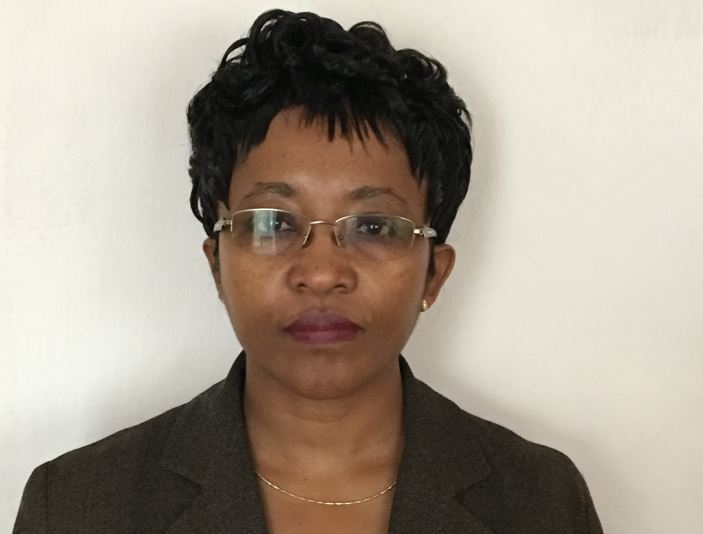 When Covid-19 first struck the country last year, there was a major disruption as staff and health resources had to be redeployed to fight the pandemic at the expense of the entire system, including personnel. Major facilities were also converted into Covid-19 centers.
Many diabetes patients shied away from clinics due to high-risk profiling of people living with Non-Communicable Diseases (NCDs) and fear of contracting the virus. The general public's fear of being tested positive with covid-19 changed the health-seeking behavior, reducing chances of early diagnosis.
Lack of preparedness for the pandemic including inadequate PPEs affected health care services. Restriction and fear of the unknown also led to a lot of mental distress and less physical activity, affecting effective self-management.
But with the onset of the third wave of the pandemic, diabetic patients are now more aware and are seeking health services alongside Covid-19 patients, following sustained public campaigns on the need for those with pre-existing conditions to take extra caution.
Diabetes remains a global health concern. According to the World Health Organization (WHO), diabetes is a major cause of blindness, kidney failure, heart attacks, stroke and lower limb amputations. WHO data indicate its prevalence has been rising more rapidly in middle- and low-income countries.
Diabetes is a disease that affects how the body uses glucose, the main type of sugar in the blood. Glucose, which comes from the foods we eat, is the major source of energy needed to fuel the body. To use glucose, the body needs the hormone insulin. But in people with diabetes, the body either can't make insulin or the insulin doesn't work in the body as it should.
The two major types of diabetes are type 1 diabetes, in which the immune system attacks the pancreas, and destroys the cells that make insulin; and type 2 diabetes, in which the pancreas can still make insulin, but the body doesn't respond to it properly.
Type 1 diabetes mellitus (T1DM) is the most common endocrine disorder in children and adolescents worldwide. According to a study published in the International Journal of Endocrinology, the prevalence of type 1 diabetes in Kenyan children and adolescents is totally unknown. However, approximately 100 patients below the age of 21 years are being followed up in Nairobi. Diabetic children if well managed can enjoy reasonable well-being and personal independence.
Notable symptoms of diabetes, especially among children, include frequent bed-wetting in toilet-trained children, extreme thirst, unexplained sudden weight loss and fatigue. Others are extreme/insatiable hunger and increased appetite, fruity-smelling (acetone) breath and irritability/behaviour changes.
According to the Ministry of Health, there are about 5000-10000 children with diabetes in Kenya. But the system is currently following only about 2700, meaning that the rest of the children could be severely malnourished and wasting away due to lack of insulin.
Diabetic children face many challenges, including inequality in accessibility and affordability of care in the country, unharmonised care, inadequate/inconsistent public awareness among the patient and poor insulin storage. There are also myths and misconceptions, leading to stigma and poor adherence.
Additionally, children living with type 1 diabetes in low-income countries are one of the most vulnerable populations who often face the greatest risk associated with inadequate access to insulin and medical care.
But there is light at the end of the tunnel. Generally, there has been improvements in care and access to treatment of diabetes type 1 in the last 15 years. This has been made possible through access programs such as Changing Diabetes in Children (CDiC).
CDiC programme?is a public-private partnership between the International Society for Paediatric and Adolescent Diabetes (ISPAD), the World Diabetes Foundation (WDF), Roche and Novo Nordisk, who believe no child should die from diabetes. Launched in 2009, the program is implemented in 14 countries, 10 of which are in Africa.
Since its inception in Kenya in partnership with the Kenya Diabetes Management and Information Centre (DMI) and Ministry of Health in 2009, the program boasts 2887 beneficiaries and 39 centres.
Other new interventions that have facilitated early diagnosis of diabetes in children include general public awareness and sensitization, specific school-based NCDs education programs, and provision of digital platforms for consultations and referrals.
In the context of the rising prevalence of non-communicable diseases in LMICs, cross-sector approaches to improving access to care are increasingly needed. Public–private partnerships such as CDiC play a crucial role in ensuring access to healthcare for children with diabetes.
The writer is a Consultant Physician/Endocrinologist at Kenyatta National Hospital and Chair, Diabetes Management & Information Centre.