Battle coronavirus but don't forget about HIV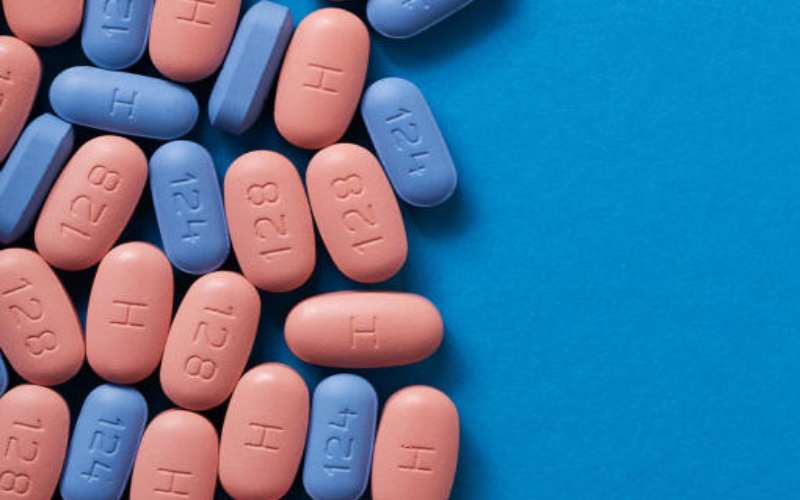 Today, we mark World Health Day. The theme for this year is building a fairer, healthier world for everyone. This year is especially challenging as we mark the day amid a pandemic, and at a time when the third wave of Covid-19 has hit Kenya occasioning a partial lockdown. Sadly, the Covid-19 pandemic has disrupted healthcare and abruptly undercut health gains made over many years, putting the lives of millions of Kenyans at great risk.
Critically too, the disease has had a knock-on effect on Kenyans' livelihoods, pushed more people into poverty, led to increased food insecurity, amplified gender, social and health inequities, hence increasing the vulnerability of communities.
This day presents to us a moment to reflect on health for all and the need to address existing health inequities and putting in place strategies that place greater attention to improving health equity, especially for the most vulnerable and marginalised people.
As a person living with HIV, I take particular interest in the impact of Covid-19 on HIV prevention, treatment and care. A modeling study by the World Health Organisation and UNAids has estimated that if efforts are not made to mitigate and overcome interruptions in health services and supplies during the Covid-19 pandemic, a six-month disruption of antiretroviral therapy could lead to more than 500,000 extra deaths from Aids-related illnesses, including from tuberculosis, in sub-Saharan Africa between 2020 and 2021.
Kenya is currently experiencing stock-outs of antiretroviral drugs in some health facilities. Anti-retroviral drugs are used to control HIV and suppress the viral load for HIV patients and are life-saving. The unavailability of anti-retroviral drugs is causing quick deterioration in the health of HIV patients. In addition, there is disruption of care and treatment services, which has been occasioned by lockdowns, and the conversion of some HIV clinics into Covid-19 vaccination centers, rendering HIV services unavailable.
The unavailability of ARVs is causing ill health, fear, anxiety and distress among people living with HIV and retrogression in adherence to treatment, which is an important aspect of HIV care. When ARVs are unavailable, the health of patients deteriorates and the patients are likely not to adhere to treatment when the ARVs will be available. There is certainly an increase in HIV mother-to-child transmission, leading to an increase in HIV among children. HIV-positive patients are likely to get severely ill from Covid-19 hence the disruption of services and lack of ARVs will lead to critical illness from coronavirus.
I ask the government to ensure adequate supplies of ARV treatment for all HIV patients, including prophylaxis for children because the lives of HIV patients matter. HIV clinics must remain open and with all services being offered. The Ministry of Health should reach out to HIV patients and particularly encourage them to receive the Covid-19 vaccine. As the government tackles Covid-19, HIV must not be forgotten.
The government must allocate additional resources for health to build strong health systems that are able to provide care and treatment for HIV and other life-threatening diseases for all Kenyans. There is need for an efficient logistics system to ensure that ARVs and all commodities are available in all health facilities and buffer stock is available to last more than six months to avoid the stock outs that we HIV patients are currently experiencing.
With Covid-19 pushing the community affected by HIV into poverty, the economic shocks - and disruption to health, nutrition, and education have multiplied the devastation caused by the pandemic well beyond the direct impact of illness from the coronavirus. The poorest who suffer from HIV are adversely affected.
The government must provide a stipend for food, social support and address health concerns broadly taking into consideration underlying determinants of health. Safe drinking water and adequate sanitation, safe food, adequate nutrition and housing, healthy working and environmental conditions, health-related education and information as well as gender equality are all important if we are to achieve desired health outcomes and save lives. This calls for strong partnerships with the private sector, foundations, donors and a multi-sectoral approach.
We are delighted that Covid-19 vaccines have been developed in record time and are being rolled out. The Covid-19 crisis is a timely reminder of the need for greater investments in HIV research and development to develop a vaccine. The need for HIV vaccine is urgent and the government should allocate more resources for HIV research and development.
As communities living with HIV, we ask the government to pay attention to our voices to adequately address our healthcare needs. We ask for affordable, efficient and effective healthcare for all Kenyans wherever they are. We should not suffer financial hardships or result to fundraising to pay for healthcare services. No one should be left behind.
Ms Wambui is a HIV treatment advocate.