Does UDA by-election loss signal that its chances of winning in 2022 are slim?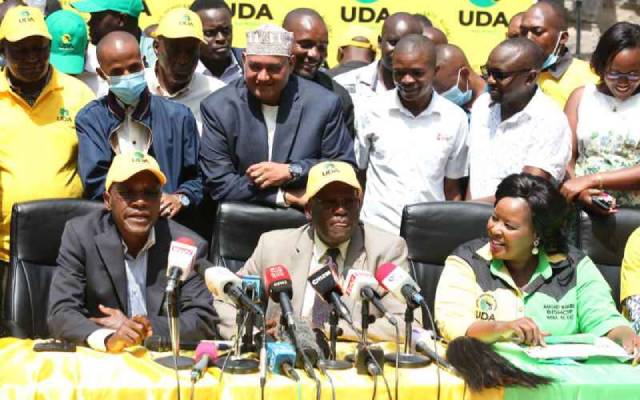 The recent by-elections in Kabuchai, Matungu and Machakos constituencies signal the terrible failure of UDA. From the performance in the by-elections, it is clear that UDA is not a serious party and will not pose any threat in the presidential election next year.
UDA may not produce a top contender for the presidential race because its supporters, led by its supposed candidate Deputy President William Ruto, have indicated that they have no potential to woo voters.
Ruto and UDA proponents can only survive in the Jubilee Party. They should stop using a newly formed party to experiment by-elections. The new party does not seem to have a tangible agenda.
It is impressive that Kenyans have discovered that UDA has nothing to offer and have sent a strong message to the party during the by-elections. It is morally wrong for the deputy president and his allies to champion the interests of UDA when they were elected in Jubilee. They should muster the courage and resign from their positions to test their strength in by-elections.
Tactically, Ruto failed by starting his 2022 presidential campaigns early – at a time when other hopefuls were laying their strategies and assembling their true allies.
The lack of a sound strategy is an indication that UDA is not a force to reckon with and can't win any seat in future elections. A party that fails to pose any challenge in a by-election can't be taken seriously in a presidential race. Expect a spectacular loss.
Mr Songok is an ODM politician in Turbo, Uasin Gishu County.