Innovation hubs will spur economic growth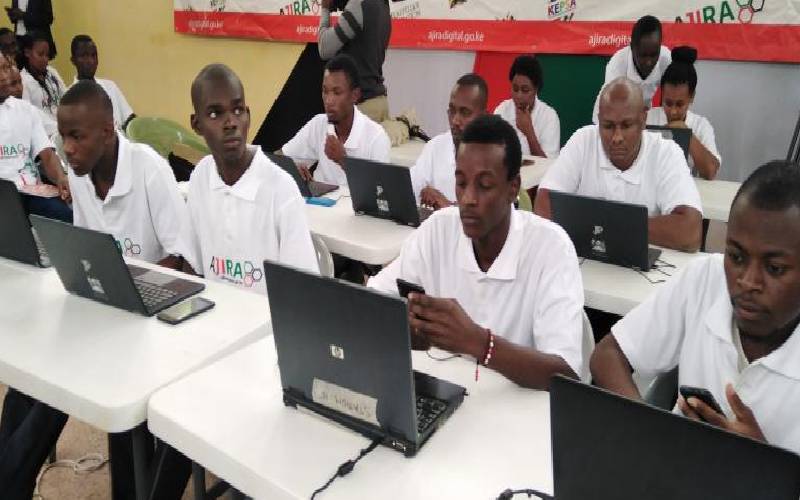 Last year made two things crystal clear for governments, corporates and individuals. First, it painted a clear picture that innovation is key for not only battling adversities but also sustaining economies. Second, it underscored the need for all countries to have an elaborate technological infrastructure to support innovation efforts.
Across the world, pandemics have been known to push economies and individuals to limits never seen before. They have also tested the resilience of businesses and taught valuable lessons about surviving and innovating. It is during such circumstances that countries, organisations and individuals adapt to new ways of doing things, leading to better societies.
Given humanity's resilience, the world has witnessed increased creativity and innovation in times of crisis. During the Great Depression of the 1930s, for instance, the stock market crashed, resulting in millions of people losing their jobs. But although people were in despair, they defied the difficult times and came up with some of the greatest innovations during that period.
Patents spiked with innovations such as ballpoint pens and sliced bread. Another innovation that came in handy was the car radio as, during that period, music helped to uplift the spirits of many.
To a large extent, we have seen innovation play a big role in the continuity of our education, judicial system, administration, supply chain, financial system and health system activities among other sectors.
In Kenya, the Judiciary e-filing system and live court proceedings eased the pressure on the justice system during the Covid-19 pandemic.
Innovation plays a key role in development. We have continued to see progress in Kenya and across the continent. Data from Global System for Mobile Communications (GSMA) Ecosystem Accelerator mapping programme conducted in 2019 indicates that Africa has more than 600 innovation hubs, which are already leading the way in economic recovery and agility towards the ever-changing economic environment.
The mapping revealed that Nigeria, South Africa and Kenya have 85, 80 and 50 known innovation hubs, respectively. The role of stakeholders in championing the utilisation of these hubs in improving Kenya's digital economy is now more important than ever.
At the onset of the Covid-19 outbreak, Konza Technopolis partnered with the academic sector and non-State actors to hold the Great Covid-19 Innovation Challenge, which attracted more than 300 innovations. Out of these entries, 15 emerged winners having developed solutions ranging from health and food systems to dignified work options.
The number of participants in the challenge was a clear demonstration of the potential we have in the country in finding solutions to our problems. Such initiatives are critical in the establishment of innovation hubs.
A country like Kenya has an edge due to its young population. Data from the Kenya National Bureau of Statistics on the 2019 Census indicates that about 75 per cent of the country's population is aged below 35.
As a way of creating opportunities, the government has established over 300 Constituency Innovation Hubs where the youth are trained on online jobs through the Ajira Digital platform. Such programmes aim at stimulating the digital economy while opening up job opportunities for young people.
Undoubtedly, these are some of the platforms that are currently harnessing our country's future innovations. The challenge, however, is for us to develop our own innovations which will not only meet Kenya's needs but also those of other nations across the continent and the world.
As this happens, it is important to note that additional innovation in tech-focused programmes will help tackle challenges in health, agriculture and education.
With several innovation hubs across the country already leading the way, consideration can be made to explore their offerings and those of major entities such as Konza Technopolis in building this important ecosystem.
As such, innovation will most likely continue to lead in socio-economic development, being a major pillar of progress and growth, knowledge and a catalyst for intellectual and social mobility.
The challenge is to ensure that we continue to invest in technological capabilities and skills development in line with the changing technology landscape and dynamic market needs.
Mr Ochieng is the Principal Secretary, ICT and Innovation