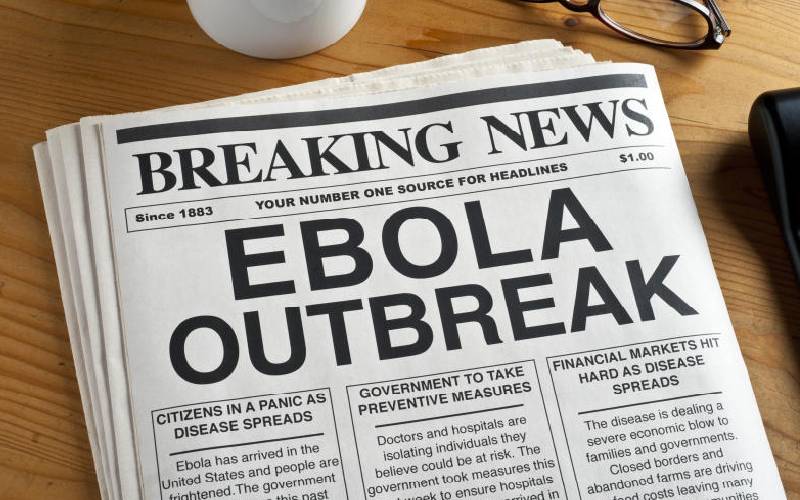 The World Health Organisation (WHO) has warned of an Ebola outbreak in Guinea and the Democratic Republic of Congo (DRC). WHO declared Congo free of the disease in June last year after a traumatic two years of Ebola, which led to the loss of 2,299 lives.
Ebola is a haemorrhagic fever characterised by diarrhoea, vomiting and bleeding. It is transmitted through contact with an infected person's body fluids. Between 2013 and 2016, an outbreak of Ebola in West African countries left 11,300 people dead. Thus, the need to contain the latest outbreak to stop it from spreading to other countries cannot be gainsaid.
Guinea and DRC may seem far off, but they pose the danger of transmitting Ebola infections to Kenya. As one of, and perhaps the most preferred entry point for land-locked countries in Eastern and Central Africa, Kenya stands a higher chance of getting Ebola infections from transiting travellers or those visiting from countries with infections.
Though Uganda, which borders DRC, has had Ebola cases before, the Kenyan government took precautions and saw to it that the virus did not get through the border. As such, there is every need to ensure that airports and other entry points at the Uganda, Tanzania and Kenya borders are closely monitored. People crossing the borders should be subjected to screening, and countries where Ebola has been detected should double their efforts to stop its spread.
Read More
An outbreak of Ebola at a time we are battling Covid-19 infections could very well be the last straw that breaks the back of our burdened health sector. Even as the world grapples with Covid-19, it should help Guinea and DRC deal with this disease that has the potential to make matters more complex, not only for the two poor countries, but the entire world.