Church leaders helping to boost family planning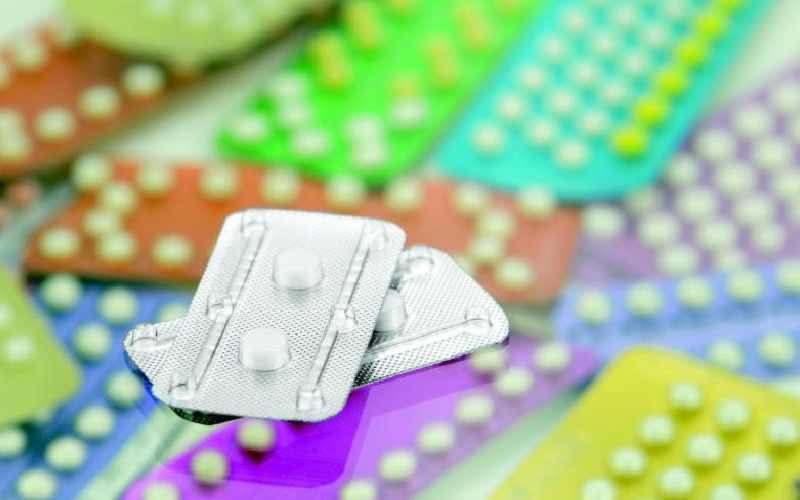 The importance of family planning cannot be overstated. With proper spacing of children, parent(s) are able to better bring up children, catering for their basic needs such as food, clothing, shelter and a good education.
In Murang'a County, there has been a rise in unwanted pregnancies, especially among the youth. The cases have grown even more during the Covid-19 pandemic.
Christian denominations still have diverse opinions when it comes to family planning and what it means. One thing we can agree on is the importance of healthy timing and spacing of pregnancies to protect the lives of mothers and children. We want our congregations to know the importance of planning their families, understand the truth and overcome misconceptions about family planning.
Covid-19 may interfere with a couple's ability to access supplies to help plan and space pregnancies. While family planning may not seem like a priority in a pandemic, dangerous or poorly timed pregnancies can be more dangerous.
Covid-19 makes the need for healthy timing and spacing of pregnancies more – not less – important, which is why now is the time to pursue a family planning Costed Implementation Plan (CIP) for Murang'a County.
A CIP is a plan that guides the county's projections for family planning spending and ensure a specific amount of funding is allocated in the county budget to help families time and space pregnancies, even when unexpected events, such as a disease outbreak, threaten the health system.
The wave of health and financial devastation from Covid-19 has hit many families hard, leaving women and girls more exposed to pregnancies.
Family planning plays a major role in reducing maternal mortality rates. Maternal mortality rate in Kenya is estimated at 342 deaths per 100,000 live births.
This ratio includes death during childbirth and pregnancy. By timing and spacing their pregnancies, women will live healthier lives. This reduces maternal mortality rates which is a major priority for both the government and religious leaders.
We have learned much about family planning in the last century. According to a report by the BBC, before the 20th century, no Christian denomination supported family planning.
Women suffered poor health or died early from causes related to pregnancy and childbirth. Now, thanks to a partnership with the Christian Health Association of Kenya, religious leaders are actively working with Murang'a County health department to develop a Family Planning CIP.
Believing that God controls our lives and conception is fulfilling His will does not mean that family planning is inappropriate. God shows us the value of planning.
"All this comes from the Lord Almighty, whose plan is wonderful, whose wisdom is magnificent. (Isaiah 28:29)". He expects us to plan as well: "Suppose one of you wants to build a tower. Won't you first sit down and estimate the cost to see if you have enough money to complete it? (Luke 14:28)."
We must do the same with planning our families. Can we feed and nurture the children we will bring into the world? Family planning gives people time to prepare for children before starting a family.
The pandemic has brought with it challenges for both the government and families. With the overwhelming conditions of the pandemic, the health sector has faced challenges in effectively providing health services.
With the unexpected arrival of the pandemic, many people have lost their jobs and sources of income. Now that we know healthy timing and spacing of pregnancies is crucial to the health of women and children, the time to help counties develop a family planning CIP is now.
There is growing evidence that investing in women and children has high returns to society and the economy by saving lives, reducing disease and deaths and improving the general well-being.
Local data shows significant progress has been made in reducing the number of child and maternal deaths and with a well implemented family planning plan, more lives can be saved.
Research has also demonstrated that family planning is an essential component of achieving development goals for health, poverty reduction, gender equality and environmental sustainability, including Kenya's Vision 2030.
The United Nations estimates that every shilling spent on family planning saves between Sh300 to Sh700 in interventions aimed at achieving other development goals.
When combined with progressive development policies, family planning reduces poverty and stimulates economic growth.
Helping families plan when to have children makes it easier for communities to pace development with population growth.
This enables a community to expand healthcare, build schools, and develop infrastructure and employment opportunities as the population grows.
Consequently, counties and even the nation can then invest more in the quality of care instead of struggling to keep pace with the quantity of services. Family planning is a "win-win" for both health and well-being.
-Reverend Njunge works at AIC Githumu Mission Hospital (AIC). He is a trainer on matters surrounding Family Planning. Reverend Wainaina is an AIC minister with Mathaithi District Church Council and an advocate for family planning in Murang'a County.