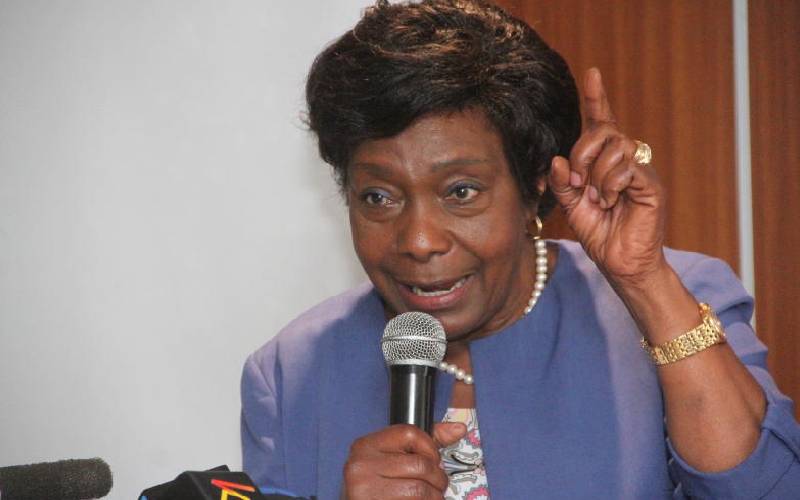 This is probably an unpopular opinion, but Kamala Harris, the woman who made it to America's second-highest office while being a woman, Asian, and black, was selected by a white male candidate and his cronies in the establishment.
Obviously, she was well-prepared for that selection, thanks to her own professional successes, but when it came down to it, it was a selection nonetheless.
For a moment such as this in American history, a time when the outcry for diversity and representation has reached a crescendo, it was prudent of Joe Biden and the Democratic power structure to choose a woman, and a woman of colour no less.
They must have had it in mind as well that black women have proven themselves to be a dedicated and powerful voting bloc. But whatever their reasons, Biden and Harris created a coalition - some might say they built a bridge - and that coalition ultimately evicted Donald Trump from the White House. And not a moment too soon.
Read More
Getting Trump out might have been hard, but the road ahead will certainly be harder for the Biden/Harris alliance. The world has watched as America has steadily become ungovernable and it will be no easy task to extend that bridge to the 70-plus million voters who cast their ballots for Trump.
Neither will it be long before folks on both sides begin to criticise the new administration. Republican-leaning media outlets have already begun their mudslinging campaign. But that's an American problem, not ours.
Our problem is that we have never had a woman president or vice-president since an independent Kenya was conceived. We've been led by man after man since 1963 and we have all watched as the country has steadily become ungovernable.
Surely, where is the governance in a country that loses Sh2 billion to graft on a daily basis? Where is governance when the men who are supposed to be leading are running around debating the dynasty/hustler 'ideology'? Where is the governance when there has been no justice - and no reparations - for most of the victims of Kenya's cyclical election violence?
Given how we live in this 'mta-do' territory, it's easy to wish for a different type of leadership, and given the track record of our men, we are at a point in our history where a woman in the office could just be the change that we need to see. If you're asking yourself, 'now, which woman?', I'm asking myself that too.
Whichever woman it is, though, she will not succeed without a coalition of the willing. It will be imperative for men in positions of political and corporate power to reach across the gender divide and endorse a female candidate, and equally so, for Kenyan women to support one of their own at the ballot.
And, yes, I'm aware that it will be many years before we have a 'her excellency' in State House. I mean, women serve as heads of state or government in only 21 countries, and 119 countries have never had a woman leader.
According to United Nations projections, parity in the highest decisions of power will not be reached for another 130 years. Because we are not early adopters when it comes to equality of the genders, it could be more than a century before a woman is sworn in as president or deputy.
Viable alternative
But that doesn't mean we can't believe that a change is going to come. It doesn't mean that we can't begin to lay the groundwork. That we can't trigger a shift in mindset so that people begin to see that a woman presidency is a viable alternative. End of the day, more of us need to take the path of leadership and to support the women who do. This means we need to keep on preparing, upskilling, and achieving.
One major takeaway from Harris' historic vice-presidency is the fact that when the opportunity presented itself she was ready. The stars aligned at just the right moment for a woman of colour with both gender and ethnicity in her favour, but more importantly, Ms Harris has the kind of experience and expertise that the job calls for, and the grit to hold her own.
Eventually, Kenya will have a historic moment of its own; but for that to happen, coalitions must be built, partnerships must be forged, and women must begin to approach every decision with the possibility of woman leadership in mind. For those who are called to lead, do it, and for those who are not, the supporting cast is just as important as the star.
Ms Masiga is Peace and Security editor, The Conversation