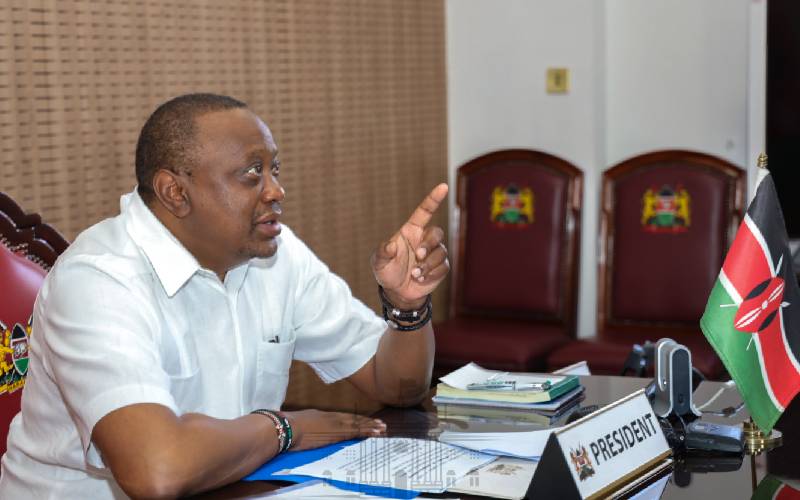 In the second decade of the 21st Century, Kenya is in a unique position to shape global happenings, as it becomes one of the 10 non-permanent members of the United Nations Security Council (UNSC).
Unlike the five permanent members, it has no veto power and will serve for only two years. However, it can leave a mark in that short period.
There are high expectations as Kenya starts its term. It is expected to address our national interests, Africa's challenges, and natural or man-made global disasters. One of the challenges, therefore, is for Kenya to balance and deliver on the three, at times conflicting, expectations.
The burden to deliver falls on the shoulders of President Uhuru Kenyatta and his top foreign affairs officials. Uhuru's task is to set the overall policy, synchronise and harmonise conflicting views from his officials and other stakeholders, and if necessary, engage other heads of state and government.
His top foreign affairs officials are CS Raychelle Omamo and PS Macharia Kamau, in Nairobi, who will put meat into policy direction, and UN Ambassador Martin Kimani in New York, who will implement the policy. The three experienced diplomats will have to be focused, adaptive and innovative.
In its bid to fulfil its UNSC mandate, Kenya is likely to receive obstacles from three quarters. First are internal critics in NGO and civil society organs, which are often sponsored by external forces.
Second, are known irredentist and neo-imperialist states trying to recreate themselves as great powers. They include Morocco, which occupies and wants to annex Western Sahara, fragmented Somalia still dreaming of greater Somalia and continues to covet Kenyan land and waters, and Turkey with its aspiration to revive the Ottoman Empire with Somalia as the southern tip of neo-Ottoman.
Third, are mostly competing great powers trying to outwit each other outside their regions and to reposition themselves as determinants of the direction of world politics. These are China, the United States and Russia. Britain tags along. Each of the four has been refurbishing military hardware as tools for power bargaining that enables them to rise above rules and to behave as if international law is meant to apply only to 'lesser' countries, not to themselves. They, therefore, do not hesitate to discard international law when it is in conflict with their declared national interests.
Kenya knows this double-standard reality in which the big ones are protected through the UNSC veto power and are free to ignore norms which Africans are expected to obey. It has to look after the interests of the five African geopolitical clusters, each with fragile countries as concern reference points. They all worry about peace-keeping in volatile places, refugees and migrants and safeguarding African wealth from external exploiters. These are now Kenya's burdens at UNSC, as well as remnants of territorial colonialism in Western Sahara, currently under Morocco occupation.
Technically, Spain is still the colonial power in Western Sahara and it can wake up to its decolonisation obligation. At the UNSC, Kenya should help Spain to resume full control of the territory and then proceed to decolonise Western Sahara with UN guidance. Britain set the example in 1979 in Rhodesia.
In addition, Kenya's neighbours have conflicts that spill over and that have dislocated economies. Somalia presents two inter-connected security challenges. These are a widespread influence of the Al Shabaab terror group and the fate of the African Union Mission to Somalia (AMISON).
Given that Somalia is unready to secure itself internally, Kenya has an obligation to lobby the UNSC to renew AMISOM's mandate beyond February 2021 and to ensure UN listing of Al Shabaab as a terrorist group. That way, Kenya will fulfil its mandate as the pivot country that enhances stability, socio-economic prosperity, and international cohesion.
To balance conflicting interests, Kenya needs to retrieve Munyua Waiyaki's principle of 'dynamic compromise' that worked at the Organisation of African Unity. This implies working hard to gain the trust of antagonistic parties, to lessen their fears, and make them have confidence in Kenya good intentions.
Subsequently, in 'dynamic compromise', all camps feel they have received something or have not lost much. Having an open and flexible mind makes it worth trying at UNSC.
Prof Munene teaches history and International Relations at USIU