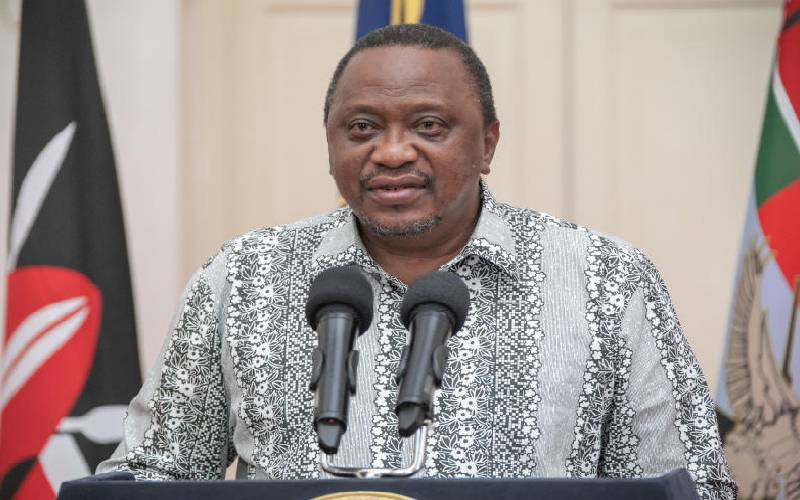 Action might speak louder than words, but words can cause a lot of damage before action has a chance to put her underwear on. Messaging is extremely important. Communication is like a lubricant; it clears the way for hard decisions to be made, and decisive action to be taken. But perhaps the most important function of communication is influence. Good communicators use their words to influence behaviour. So, you would think there would be corner offices stuffed with comms and public relations people in every government department. You would be wrong. Of the comms teams that do exist, you'll be hard-pressed to find someone willing to give you information.
The vaults that hold official information – despite the access to information principle that is entrenched in our constitution – are very well-guarded. You have to mount charm offensives on various fronts to breach the walls behind which this prized possession is stockpiled. And let me be honest with you, if you're an ordinary Kenyan like myself, you will fail more times than you will succeed. Many of those whose mandate it is to share government information haven't read the small print in their contracts. Members of the public looking for official information are viewed more as a nuisance than taxpaying citizens who are entitled to it.
A few months ago, I needed some corona-related information from the Ministry of Health. A colleague put me in touch with a public relations officer within the ministry. Quite naively, I thought that all it would take was one phone call. Looking back, I have to laugh because I spent no less than two weeks on the phone trying to get the man to help a sister out. It was one excuse after the other, the most often cited being that he was running around trying to prepare press briefings for the ministry's daily conferences. The irony.
So I'd call him in the morning and he's tell me to call in the afternoon. I'd call in the afternoon and he'd tell me to call in the morning. On and on and on until I gave up. At that point, a friend suggested that perhaps an officer higher up in the ranks would be more helpful. That turned out to be another dead end. This time, the excuse was that I needed to get a letter from the Ministry of Education because I had framed my questions within the context of 'research'.
Read More
Eventually, I did manage to squeeze some information from the ministry but most of it came from departments peripheral to Kenya's Covid-19 communications hub. That got me thinking. Imagine the confidence the government could inspire if it was more forthcoming with information and more persuasive in its delivery. These thoughts came to my mind again when President Uhuru Kenyatta made a statement, which almost seemed like a slip of the tongue given the government's track record of information-sharing.
During the official launch of the Constitution of Kenya (Amendment) Bill, 2020, the president spoke for the first time about what I would imagine, is the primary reason behind the handshake and subsequent building bridges project. He said that without the reconciliation between himself and former PM Raila Odinga, the country would have been brought to its knees.
Unifying agenda
This came after an earlier confession that Deputy President William Ruto had been kept in the loop from the get-go. These two pieces of information, the first perhaps more pertinent than the next, would have been far more useful to the supposed unifying agenda of the BBI campaign, had they been divulged to the public on the same day the president and Raila posed for the cameras at Harambee House.
If the intent was to bring us all together after two divisive elections, the quickest way was to communicate that the nation faced an existential threat if 'we the people' did not come together. There needed to be a widening of the lens in that early messaging to convince the citizenry that Kenya would fall apart if urgent measures were not taken to bind us back together.
With that being said, it is unfortunate that life and death now reside in the power of political tongues. At some point, we need to take our power back. Our life choices shouldn't hinge on the words and actions of two men. We might be in a truce now, but how long will it last? Scratch government messaging, we really need to start communicating with ourselves.
Ms Masiga is Peace and Security Editor, The Conversation