Covid-19 cold freezes advertisement planning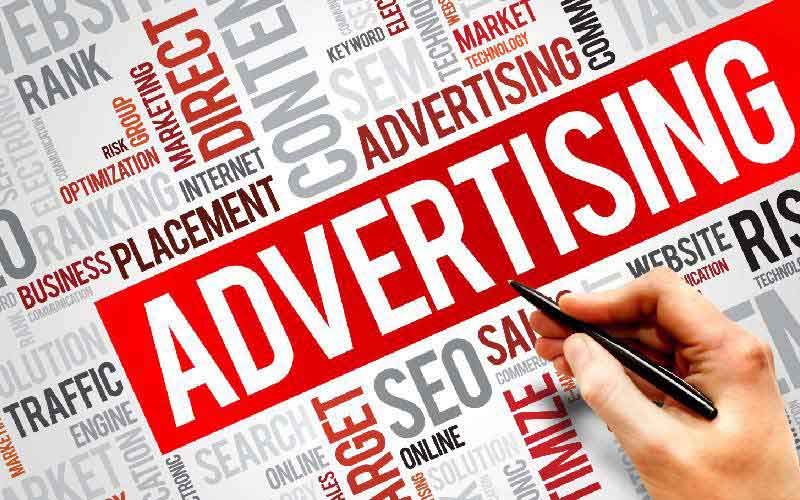 The darkness of the Covid-19 pandemic cloud could be crushing. But every so often, warm rays of anticipation cut through the obscurity with a lifting hope for media businesses.
At least perceptive advertisers know that they must keep a foothold on their market and not let their voice share slip beyond irrecoverable decibels.
And the public sector has to break ranks with the tanking trend and up their ad spend, as are not-for-profit outfits targeting communities with messages to firewall against the coronavirus.
Problem is, even brand custodians are at a loss for what to do with the corporate assets they hold, that is if their budgetary allocations can even stretch beyond tactical objectives without snapping back to the daunting reality of cutbacks and jittery clients.
Strategy, it seems, has also shrunk to a short-term approach in planning.
In this blackness, brands can't see beyond the three-month quarter. It's as far as they can nose their plans in the dark.
This means that media houses are finding it even harder to plan and make projections, hence are forced to risk auto-piloting at low altitudes of business uncertainty.
Shark tank
Across the fence, media buying, for those who can still afford limited budgets, feels like swimming in a shark tank.
It's happening yes, but only when necessary… and it is making media buyers nervous and wary.
Audiences are demanding positive and useful messages from advertisers, such as charitable donations, not just general advertising.
And newspapers are unwittingly offering that through pictorials. For free! Minimising business exposure is the knee-jerk reaction by most advertisers to survive the Covid-19 onslaught.
But a comprehensive Covid-19 response plan, as outlined by a March 2020 report by the KANTAR Media Group, needs to look beyond survival tactics. Going dark for discerning advertisers is out of the question of course.
The fear of getting sucked into a wormhole of obscurity, or expending sapping energy in marketing and millions of shillings in promotions to regain lost ground post-Covid-19, is as real as the coronavirus itself.
There's enough research data to back that up. Perhaps the best example being the 2008 financial crisis — leading brands that maintained their ad spends despite a negative dip had recovered by between 59 per cent and 300 per cent by last year.
Commercial directors
Having amassed power and influence over the years, commercial directors knocked their editorial counterparts off the supremacy pedestal of authority to ultimately call the shots in newsrooms.
After all, they are the ones hauling in the bacon and ensuring everyone is fed.
But theirs is perhaps now the most pitiable and unenviable position in the industry. They are stuck in a booby-trapped PESTLE framework, rigged with threatening and weakening pitfalls that prevailing strengths and opportunities are unlikely to satisfactorily swat.
They are sitting ducks in a minefield, in the crosshairs of a Porter 5-Force crack marksman, firing volleys of cancellations, ridiculous discount demands, impossible value-addition propositions, falling circulation, undercutting and passing off, without recoilin
We could call this marksman Bound, Down-Bound.
Russian roulette
Take-it-or-leave-it is now the official language of advertisers. Media buyers have become dictators, relegating commercial departments at media houses to simply taking notes!
It's a case of Russian roulette – you are damned if you do, damned if you don't. So the rate card can take a rest for now. Or else it will be zero sales and further drifting from the already revised targets.
For a people who have always demanded and rewarded progress on the sunny side of upward performance, the word 'positive' in the time of corona has been so gloomily negative for commercial directors.
Media buyers are moving in like seasoned pugilists, sensing their opponents' weakness in the ropes, and throwing in combinations to the gut and left hooks to the jaw to maximise returns on every cent pried out of their clenched fists.
They are getting away with discounts past the direly critical 50 per cent mark. And there is no recourse to shore up revenues with below-the-line options like events, activations and out-of-home media, given the prevailing restrictions on movement and gatherings.
Tough has never been this rough, more so for print media that is getting locked down and locked out of advertisement pitches and offers.
A full-page advert just doesn't cut it anymore. Not when brands are now focusing on connections-led creatives and not the other away. Slogans and logos are now but static hygiene factors.
Assured revenues
Print could be the blue-eyed boy of yesteryear who is falling out of favour with advertisers and audiences, even though his previously prized toys of multi-million-shilling printing plants and fleet of vehicles are still strewn on the business floor.
However, print can still telescope its target into focus from the soupy sea of the corona storm, thanks to assured revenues from legal notices, tenders and regulatory requirements that listed companies publish their financial reports in mainstream print media. The same cannot be said of broadcast. Radio and print, despite gaining in-home audiences due to the lockdown, are bobbling in the high seas with the target horizon out of sight.
Still, the lovely flames of lucrative golden days for print are dying and the smoke of business viability is getting into the eyes of investors. It is stinging, but thanks to the moistening strategy of convergence, visibility (and viability) may still be restored for media businesses.
We say convergence, they say integration
You see, while media houses are talking convergence, advertisers are singing integration. These currency concepts are sides of the same coin, actually, perfectly aligned to offer and get the best for advertisers from media businesses.
Business executives are out there bending over backwards, baiting advertisers with 360-degree offers. It is all about optimisation and leverage. This sweetener is attractive to the sweet-fanged advertisers, with radio, TV and digital, including online videos, proving to be the most beneficial options for integrated and customised adverts.
Integration is heavy on digital, which is what media businesses can leverage on now, the queen of hearts in this house of cards, so to speak. But digital has its creepy side, like a beautiful doll during the day that scares the commercial team at night.
You see, advertisers are swooning more to the pickup lines of social media, meaning the likes of Facebook, YouTube and Instagram are more likely to get hitched than mainstream as are private networks like WhatsApp.
Indeed, comedians like Mulamwa, who reportedly has the highest WhatsApp status views in Kenya, can pinch a chunky piece of the media investment pie if they present an enticing value proposition to marketers.
Marketers have taken note for instance, of the phenomenal uptake of Zoom by up to 47 per cent last month, and are mulling over options to take advantage of that popularity wave.
YouTube, Facebook and WhatsApp are still the leading in-home channels respectively that most advertisers are throwing the little money available at.
t's why advertisers are looking to social media for integration, which dovetails perfectly with their e-commerce strategies to support distributors and cover that last mile to customers' doors. It's cheap, more effective and reaches further.
Non-media touchpoints
The coronavirus is cancelling media buying culture and fact-shaming the efficacy of previous strategies. After all, in these difficult times, brands are suddenly remembering that only 25 per cent of brand return on investment impact is driven by paid media.
The remaining 75 per cent is driven by non-media touchpoints, including word of mouth, recommendations and customer experience.
Then some websites are elbowing out mainstream media from gravy trains like betting revenues, which though are chugging back in a big way, may not make a long enough stop at the traditional media platform.
It's business unusual and time for media to have that come-to-Jesus meeting with itself, then its publics.
The ground has shifted and it's the audience that has moved it. We need to follow the money, by following the audience. After all, there's only so much we can do by cutting and trimming expenses. No company has ever grown to greatness by shrinking.
@omondipaul
- Paul Omondi is Revise Editor with The Standard and graduate student at the Aga Khan University Graduate School of Media and Communications