Change academic year to start in September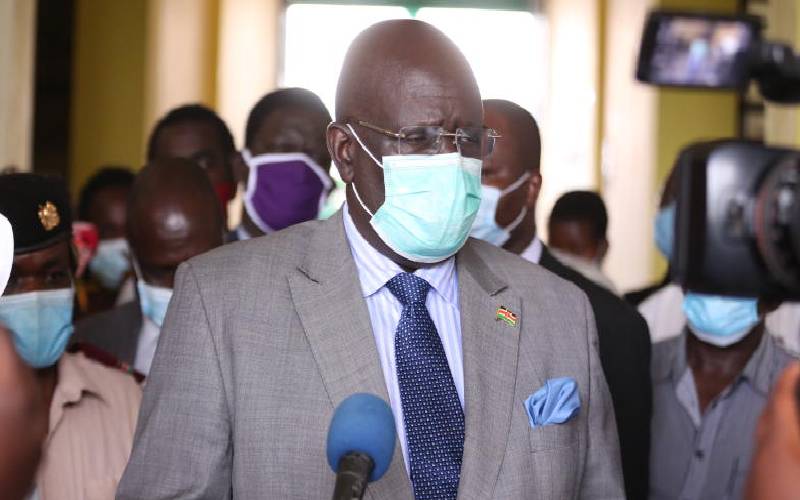 Dear Mr President.
It is my considered opinion that time is ripe for Kenya to change the school calendar year to start in September on account of several reasons.
First, that will allow us to harmonise the school calendar years for the various levels of our education system with colleges and international schools having their own calendars beginning in September.
Harmonisation will help cut time wasted during the transition from secondary school to college as well as smoothen the transition from one system of education to the other as and when the need arises. Indeed, most foreign countries, to which Kenyan learners go for further studies, have calendar years that start in September.
Secondly and fundamentally, it will help us to deal with the current crisis and its associated challenges more comprehensively by forestalling its potentially recurrent effects.
I request you to reopen schools in November for one month for learners to complete their first term and use that month to test the anti-corona measures being instituted in schools. Then remedy the observed challenges before reopening in January 2021 for the second term.
If the health situation is such that schools can't reopen in November, reopen them in January and let learners forego end of first term exams since they are not so consequential. We should end the current school calendar year in July 2021 and begin a new one in September, with current Form Four students transitioning to colleges.
This will help us to escape problems associated with the alternative view of repeating the current year next year.
Such a move, if adopted, will open many difficult to answer questions. For instance, will parents pay fees again for first term, which they had already paid? If not, how will private schools that rely on fees to fund their operations run?
What about our age requirement for joining school? Will we do away with it? If not, what happens to children who attain the age to join pre-primary one (PP1) this year? Do we have a double intake into PP1 next year?
Thirdly, changing the school calendar year does not breach any East African Community protocol. While it is the aspiration of the community to harmonise education systems in the region, it is important to note that there is no determined school calendar year start date.
Indeed changing to September does not make us lone rangers because Tanzania already has its school calendar year beginning in September.
Fourthly, this will help align our school calendar years to the lives of our governments, which constitutionally, begin in August, every five years.
Safety cushion
Besides making it easy for the government of the day to deliver on its education agenda, it also ensures in the event of an unfortunately protracted election, electioneering doesn't interfere with preparations for national examinations.
While children remain at home, I appeal to you Mr President on behalf of two categories of children — those who relied on school feeding programs for meals and girls in general. The former group should be traced and their families supported to continue nourishing them to avoid many socio-economic hazards that might derail their chances of continuing with education when schools reopen.
Girls generally require protection from mainly sexual abuse that has seen many of them become pregnant during this crisis. Mr President, your government machinery exists right into the villages – use it to protect girls even in their homes since homes are emerging as the most unsafe place for them.
But there is another group of girls, who relied on the school structures to access sanitary towels.
During this crisis, parents and guardians of such girls are in even greater financial duress than usual. These girls should be found and a publicly funded mechanism instituted to ensure that they access sanitary towels.
Post-Covid-19, narrowing the digital divide that this crisis has laid bare will be an important beginning point for you to rally multi-sectoral action around the integration of ICT in education. This is urgent in the interest of equity, for us to realise the promise of quality education for all children.
I could say more, but more is not always merrier. I wish you well as you lead through these turbulent times.
— The author is the Executive Director, Usawa Agenda.