Kenyan Muslims poorly represented by Supkem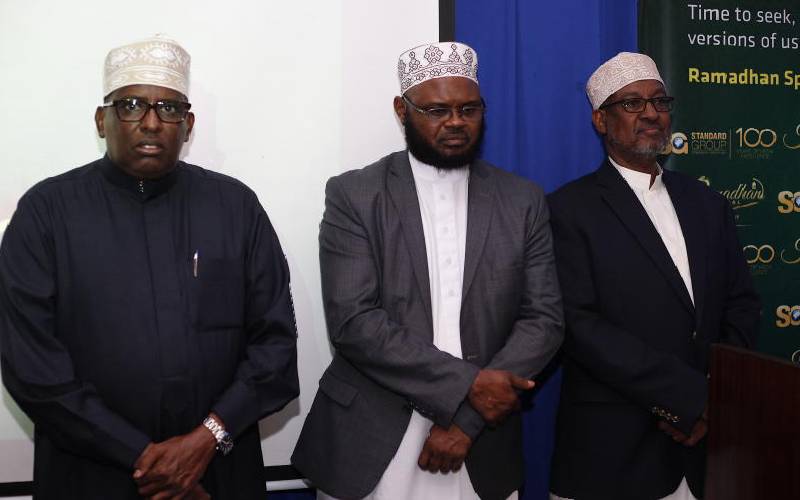 The Supreme Council of Kenya Muslims (Supkem) is an organisation in rough waters. It has been an ineffective organisation desperately in need of revitalisation. Until recently it had not held elections for almost 20 years.
Any leader, no matter how good, should eventually pave way for new ideas, otherwise the organisation fossilizes. This is exactly what happened to Supkem. It was hoped that the recent election would bring changes. It has not.
Supkem has three key responsibilities; to articulate and champion Muslim political, social and economic priorities. The Muslim community has myriad challenges that Supkem should have pushed.Politically, Supkem needs to be assertive.
Recently, the Ministry of Foreign Affairs appointed a non-Muslim as ambassador to Saudi Arabia. While we do not question the competence or credentials of the good Ambassador, his appointment was highly insensitive to the Muslims. The most important role of the Ambassador to Saudi Arabia is to coordinate the annual Hajj for Kenyan Muslims.
Only a Muslim can play this role due to religious reasons. Supkem should have been more assertive in its rejection of the appointment. It was the equivalent of a Muslim being appointed Ambassador to the Vatican. Can a Muslim attend all the functions that the Pope supervises? Many Kenyan Muslims have lobbied for Kenya to join the Organisation of Islamic States (OIC) because there are many economic benefits, but Kenya has consistently refused to join yet Uganda and Tanzania have joined.
The benefits include financial grants, preferential loans, training, scholarships and many more. It is the mute response of Supkem that has made Kenya ignore this issue. For many years, Kenyans looked at fellow Kenyans who took dual citizenship as traitors until they realised the economic value.Kenya has nothing to lose by joining the OIC.
Kenya's Muslim community has numerous economic challenges. The setting up of Islamic Banks has helped Muslims do business within the dictates of their religion, but these banks came up without support from Supkem. Until today, there are still no long term Shariah Complaint bonds (Sukuks) that Muslims can invest in. These Sukuks can contribute to Kenya's development and give the Islamic banks good investment vehicles.
Eleven years after the setting up of Shariah Compliant banks, neither the Central Bank nor the Ministry of Finance have allowed these Sukuks. Kenya is unable to tap into Islamic financial markets. Supkem has been silent. The setting up of Islamic Investment companies is also a problem for the same reasons. Muslims are therefore deprived of the opportunity of investing in Shariah compliant investment products.
There are numerous social problems that the Muslim community faces. The increasing number of divorces is alarming. There is urgent need for the Muslim community to introduce counseling for all young people about to get married.Then we have some kadhi's who make judgments favoring men without realising the impact that this has on the abandoned family.
We have challenges of drug addiction, declining educational levels, institutions that are collapsing, mosques that are derelict, Madrassa that are run by teachers living below subsistence due to poor pay. Supkem can and should mobilise the community to address these issues, but it is missing in action. It is reflective of its inertia that this organisation has failed to even put up its headquarters despite funding from the Islamic Development Bank and offers of local support. It continues operating from some run down buildings in town.
THESE ASSETS
Supkem can influence the Muslim community by using its Imams during the weekly Friday Khutbahs. Had we been more organised, we could have been sending out prepared Khutbahs across the country to help Imams articulate social, economic and political issues every Friday. Supkem needs a more organised approach to the Hajj.
In Malaysia, Tabung Hajji has been organised into the most effective social and economic organisation. Kenyan Muslims have billions of shillings locked up, wasted and abused in various wakfs (Trusts). Supkem has been unable to control and mobilise these assets for the communities they were bequeathed to. It is the responsibility of the organisation to sort out these problems and not use them as excuses. How can Supkem be broke when the community is sitting on unutilised billions?
As we go into new elections, we hope that Supkem will elect more credible, effective, articulate and decisive leaders who will address the various issues that plague the Islamic community. It is time to bring in more youthful leaders in community management. It's time for change.
Mr Shahbal is Chairman of Gulf Group of Companies. [email protected]