Governors want new relationship with National government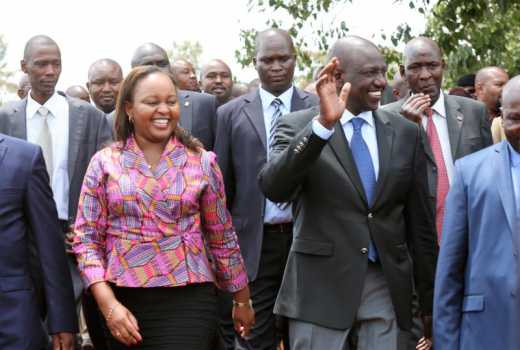 Since devolution was established in 2013, Kenya has made great strides. The core tenets of devolution have progressively been adopted into our governance systems and the benefits envisioned in our Constitution are slowly being felt at the grassroots.
There is confidence in our economy, several infrastructural projects are underway and healthcare reforms are in top gear.
Unfortunately, these are not the stories we hear often. Stories of suspicion between national and county governments, warring factions in County Assemblies and infighting in county boardrooms dominate the headlines.
But those involved in devolution know a different story. While there are big challenges common in institutional repositioning, the successes far much outweigh the challenges. This second phase of devolution is an opportunity for all leaders to showcase the true version of devolution.
New way of doing things
The Council of Governors has made a decision to ensure the possibilities of devolution are evident to wananchi. Despite the challenges previously experienced, we want to engage the National Government in a collaborative and consultative manner.
Past opinion polls have shown two-thirds of Kenyans support devolution. As evidenced in last year's elections, there is a high level of interest and participation in governance at the grassroots. Having served as Devolution Cabinet Secretary, and now as Governor, I can attest various achievements in devolution.
First, the transfer of functions from National to County governments was accomplished and counties assumed their requisite authority.
In 2013/14, counties were allocated Sh210 billion, which was increased to Sh226 billion in 2014/15, Sh283 billion in 2015/16 and about Sh315 billion this year. The National Government also provided human resources by seconding staff to counties and ensuring that the necessary infrastructure like offices were in place.
Secondly, in line with Inter-Governmental Coordination Act, 2012, technical support was provided to the Inter-governmental Coordinating Summit which includes Inter-Governmental Sectoral Forums on policy matters.
Thirdly, in line with functions outlined in Schedule 4 of the Constitution, capacity building and Civic Education were implemented like training counties staff on Human Resource Management and Public Financial Management.
Fourth, the Capacity Assessment and Rationalisation Programme was implemented where skills and competencies assessment were done to ensure skills matched to mandates.
Profound changes
County governments established the necessary foundation for effective and efficient governance. They weathered the storm that was the initial transition from one State to 47 states. We can now see profound improvement in the health sector, agriculture, roads, employment and women and youth empowerment.
Homes that did not have access to water now have piped water, roads have opened previously inaccessible areas and Early Childhood Education has been accorded the attention it deserves.
Wananchi have embraced public participation, a key pillar in the 2010 Constitution. They are eager to learn and understand laws and policies and want their voices heard like in Kiambu County where citizens went to court to oppose laws that had not been subjected to public participation.
The implementation of devolution has had its challenges. The challenges present opportunities for improvement in the second phase of devolution for example the antagonistic relationship between national and county governments.
This was largely occasioned by the expected immediate transfer of all functions and the cautious disposition of the national government in doing so. There were protests over the allocation of funds to counties with counties accusing the National Government of sabotaging devolution.
In addition, the relationship between counties and the National Assembly was not good. The establishment of laws to support the changes in new governance structure required big support from the National Assembly, which was seen as either insufficient or not moving as fast as the needs arose in counties.
Among legislation presented by the Council include the transfer of functions and powers, outdoor advertising and overlap of responsibilities.
Governors' resolve
This ought not to be the story any longer. We need each other to make devolution a success. Governors have resolved to work collaboratively and in consultation with the national government, in order to achieve the full benefits of devolution.
This will include working together towards the sufficient allocation of funds to counties as witnessed in the recently concluded Intergovernmental Budget and Economic Council (IBEC) meeting.
We will also work closely with the National Assembly in development of legislation that will empower every citizen to enjoy the fruits of devolution.
With the support of all stakeholders and in the spirit of cooperation and consultation we shall succeed in making devolution in Kenya the benchmark in Africa.
To fight drought, involve communities
According to the latest information from the Meteorological Department, rainfall will be poorly distributed in April, May and June, and this will have a serious impact on agriculture