New NOCK boss Tergat must clean up sport
OPINION
By Fred Waga | Sep 30th 2017 | 2 min read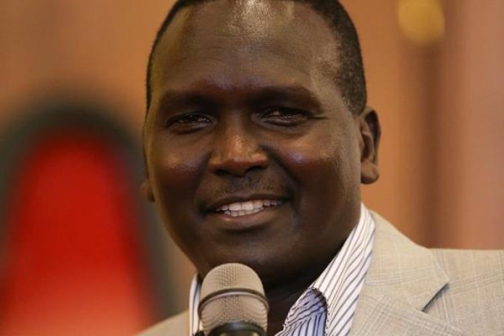 The newly-elected National Olympic Association of Kenya (Nock) chairman, Paul Tergat, has his work cut out after getting an overwhelming endorsement to take over from athletics legend Kipchoge Keino on Friday.
Like Keino, Tergat has plenty of goodwill from the public as a former world record holder. Therefore, we will want him to move quickly and clean house, and put a lid on corruption and mismanagement that has dogged the Nock for many years.
By the time Kipchoge finally threw in the towel and dropped out of the race for the Nock presidency after 18 years at the helm, it was clear that the septuagenarian had nothing more to offer. Under Kipchoge's watch, Kenya's reputation was severely tainted. Not only was doping pervasive among athletes, mismanagement at sports associations was so widespread to the extent that some members of Keino's own team are facing criminal charges in court.
Even though Nock does not superintend over other national sports association, it has leverage to influence volunteers of these organisations as the umbrella body of associations represented at the Olympic Games.
Using this influence, therefore, Tergat may want to begin discussions about making more associations open to leadership change. Under current laws, sports officials have built in iron-clad safe guards that makes their removal from office extremely difficult. The system of cronyism that has consequently emerged has stalled development programmes in many associations.
Tergat will also want to look at why Kenya's performance in some Olympic sports has declined. For instance, Kenya's boxers have continued to take a beating even though the country once excelled in the sport.
No doubt Tergat has his plate full. But he also has a lot going for him as an athlete in the modern professional era. No one will be better placed to handle the conflicting interest of commercialisation and the need to maintain the spirit of fairplay during competition.