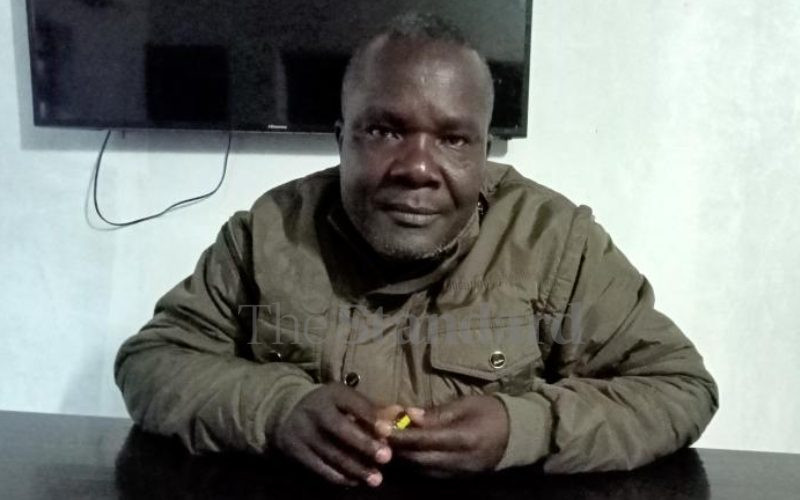 A politician eyeing the Rangwe parliamentary seat, who lost Sh1 million cash and an iPhone worth Sh200,000 to armed robbers, now wants the government to beef up his security.
Last Saturday, four gangsters in police uniform raided the home of Omburo Odaje, an independent candidate.
They entered his bedroom and ordered his wife to give them the money at gunpoint. They also stole three bags and a suitcase.
On Tuesday, August 2, Odaje said the gangsters had been sent to kill him.
He told The Standard the gangsters first searched for him in the house's rooms, and when they could not find him, they ordered everyone in the sitting room to lie facing down. Two of the thugs went to his bedroom and ordered his wife to give them the money.
He said the thugs haggled over sharing of the loot.
"Usually, a gang that has gone somewhere to steal money does not disagree at the crime scene... Their objective was not to steal but to harm me. Had they found me at home, it would have been a different story," Odaje said.
He said prior to the incident, he received threat text messages. "They told me I'd suffer for being the obstacle to the success of one of my opponents," Odaje said.
He said some of his supporters had also been threatened. He recorded a statement at Rangwe Police Station.
"I appeal to the government of Kenya to accord me private security officers, because those people are putting my life in danger," Odaje said.
He urged his opponents to maintain peace.