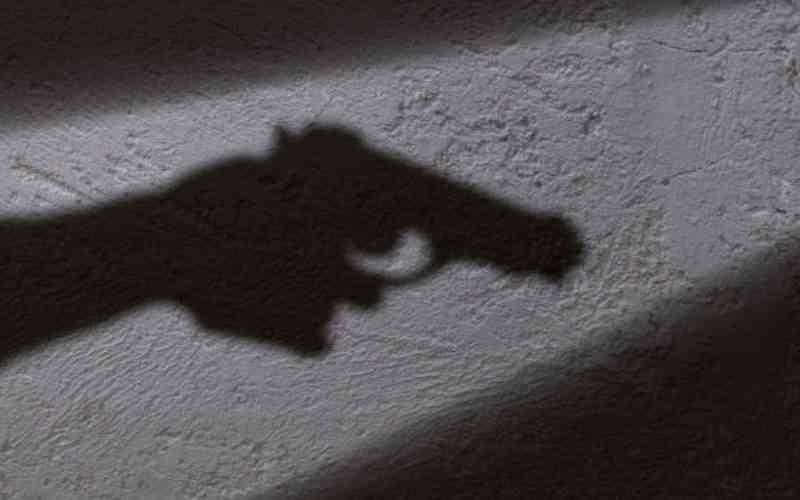 Police in Homa Bay are in pursuit of four gangsters who robbed Rangwe parliamentary candidate Omburo Odaje of Sh1 million on Saturday.
The pistol-wielding gang arrived at Odaje's home located in Kanyang'ondo village, Central Kochia location in Rangwe Sub-county, at around 9pm on motorbikes.
Two of the robbers acted as look out at the gate while the other accomplices stormed into Odaje's sitting room where 20 of his supporters were holding a meeting.
The two ordered them to lie face down before heading to the bedroom where they found Odaje's wife and their two-year-old child.
They demanded that she hands over money lest they kill her, forcing the woman to surrender the cash that was stashed in a bag.
The suspects then robbed her of her phone and fled the scene without firing a single shot.
Odaje arrived home sometime later and reported the matter at Rangwe Police Station.
Confirming the incident, Homa Bay County Criminal Investigations Officer Abed Kavoo said police are interrogating the people who were at Odaje's home at the time of the robbery.
"The lady's phone that was stolen has been switched off. There were many people in that compound, hence we are still gathering information to enable us get crucial leads to help us apprehend those who committed the crime," said Kavoo.