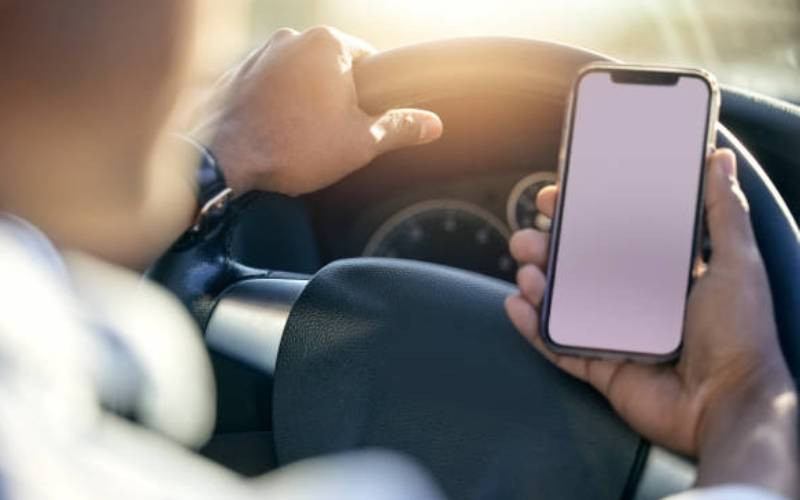 Kisumu residents are complaining that digital taxi drivers are overcharging and harassing them.
They say the operators do not want to charge the fares recommended by the taxi hailing apps and demand higher amounts when they have reached their destinations.
Some residents claim the taxi drivers even threaten to use physical violence when passengers object to the higher fares.
Joan Mercy, a resident of Milimani estate claims she was kicked out for allegedly failing to pay an extra Sh500.
She claimed that although the app had indicated that her trip was Sh200, the taxi operator insisted that she pays Sh700.
"The driver insisted that I must pay the fare he was demanding, and when I declined he kicked me out," she said.
Helen Abayo a regular user of the digital taxi apps said whenever she hails a cab, she pays an extra Sh150 to all her destinations.
"Sometimes I have a fixed amount when I need to go somewhere so I end up using a motorbike instead," said Abayo.
The taxi users say the prices get even higher whenever it rains.
But taxi drivers say they have been forced to hike their fares because of the cost of fuel.
About a month ago, Kisumu Digital Cabs Association released new rates for different routes and maintained that they will not rely on the rates provided by the digital apps.
"Although you can still find us on digital apps, we will have to negotiate the charges upon hailing," read their notice in part.
Some of the drivers fault the apps, saying they are not as accurate when it comes to fares as people may think.
"For instance I can't ferry a client all the way from the CBD to Kondele and then drive the same client from Kondele to Migosi with the same price," said Andrew Nderu, a driver.
Joash Onyango said it does not make sense to charge the same prices as last year when the economic situation wasn't as bad as it currently is it.
"When the fuel prices were manageable, we never had to charge extra. If we do not charge extra, we will be out of business," said Onyango.
Samson Odoyo, the chair of taxi operators said the prices on the apps are very low and drivers are getting frustrated.
Odoyo said that due to the hard economic conditions, the digital platform owners should consider updating the prices of these apps so the drivers can also earn.
"Right now repair costs and fuel prices are very high and digital apps don't cater for such expenses.
"This is what's causing confusion and frustration in the market," said Odoyo.
He added that the drivers who use these apps only get a small commission. The police said so far no one has reported to them that they have been harassed.
Kisumu Central police boss Anthony Maina urged taxi users to report cases of harassment by taxi drivers.
"If a driver wants to charge extra, he must first negotiate with the client and not wait till their reach the destination then demand more," Maina said.