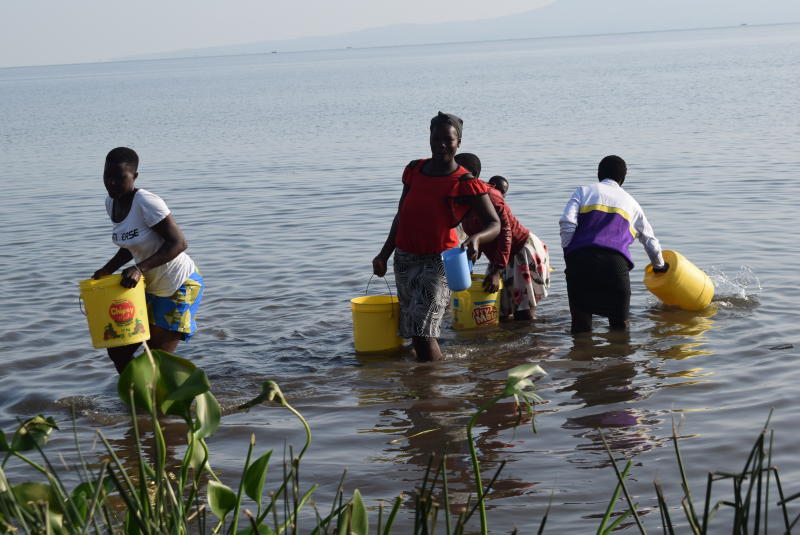 Residents of Homa Bay face an acute water shortage after Kenya Power disconnected electricity supply to the local water company.
This followed failure by the county government to pay nearly Sh10 million bill. Mr Ken Okumbe, KP manager at the county, said they would not supply power until the bill is settled. "Even I don't have water in my house. Let them pay the bill," Mr Okumbe said.
There has been water shortage in Homa Bay town and its environs for nearly a month. Residents rely on untreated water from Lake Victoria, which they have to wake up early to get. The water is clearer between dawn and 9am. Ms Jackline Akinyi, a resident of Shauri Yako estate, said: "The water is not clean because the lake is the destination of many wastes."
They want the county government to intervene. "Prevention is better than cure," Ms Judy Akinyi said.
Health and learning institutions have not been spared. The Homa Bay County Referral Hospital Chief Executive Officer Dr Peter Ogola said they spend Sh36,000 per day to buy water. "We rely on water bowsers."
The County Executive for Water Mr Dickson Nyawinda said: "The said bill is for all county government departments, not water alone. The county treasury is in the process of settling it," Mr Nyawinda said.
He added that they were in the process of using solar energy to supply water.