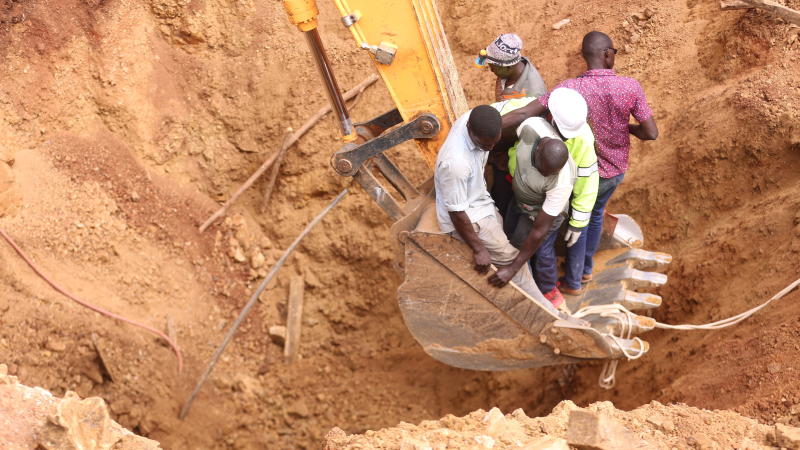 Hundred days. That is how long the body of a miner has remained trapped at Abimbo goldmines. However, Mr Tom Okwach's family now has a glimmer of hope of finding his remains after local youth embarked on manually digging the mines.
Recovery efforts were stopped in January after the county and national governments said they were risky. Siaya County Police Commander Mr Michael Muchiri confirmed that the excavation had become dangerous.
But yesterday, The Standard confirmed that a group of 10 men had started digging the area to help find Mr Okwach's remains. Mr Moses Odhiambo, one of the diggers, said they had the permission of the site owner, and added that they were making great strides.
Mr Odhiambo said recovery teams who had earlier committed to help with the excavation had withdrawn, forcing the youth to use their little resources to help the family.
Mr Odhiambo claimed the county government had allocated some money for the recovery process, but there was no clarity on the same since the process stopped in January.
"We have been trying to find help from the county but it is not forthcoming. Every time we ask, we are told leaders are now busy with campaigns," he said.
The youth want the family to stay away from the site to give them a chance to work. But the family is not ready to leave the site yet.
Mr Okwach's widow Jackline Ojala recounted how his spirit disturbs her in her dreams. "He is unhappy with everyone. It is easier to move on and let go of someone you have buried."