Women artisans ask State, county for funds to boost their business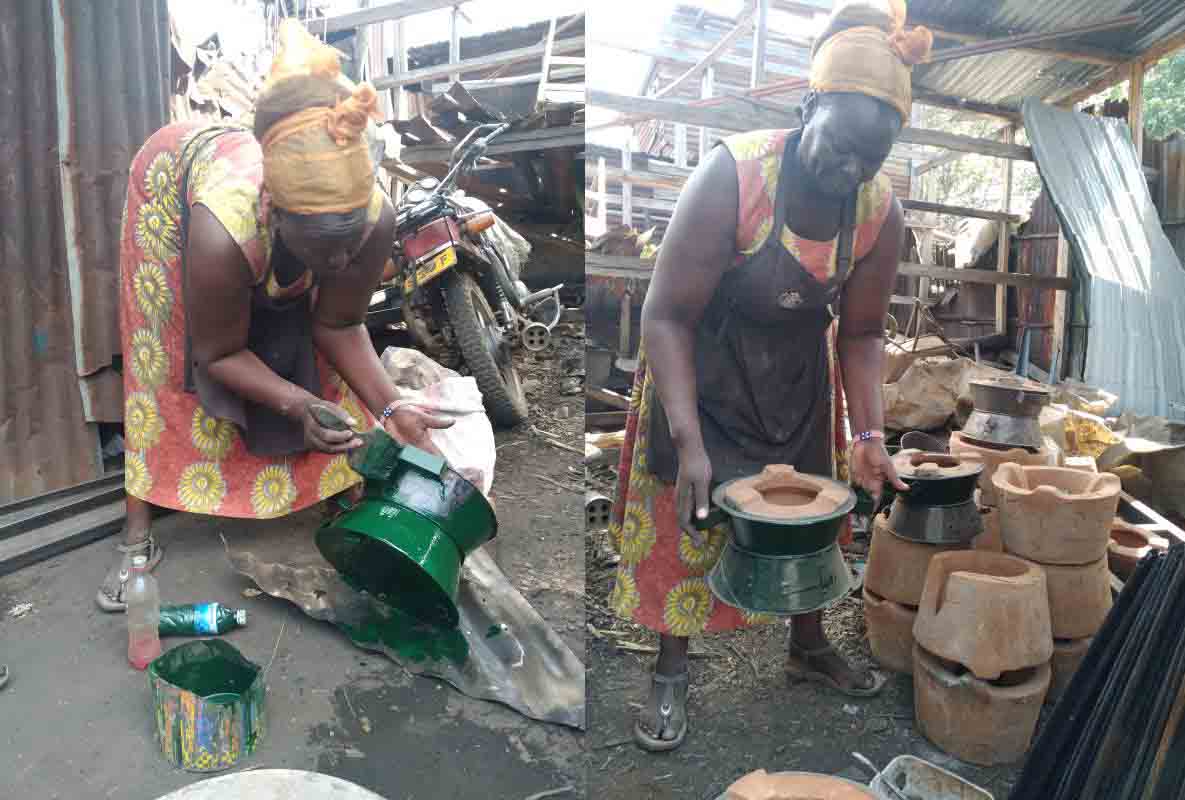 Grace Atieno or Mama Jua Kali as she prefers to be called by fellow traders at Kibuye market in Kisumu, is no ordinary woman.
She learnt how to assemble jikos, something that was against the wishes of her late husband, who was in the transport sector.
Atieno started with the ordinary jikos before she started making the energy-saving ones.
Now widowed, after six years of marriage, she has an income-generating activity to keep her busy.
"When I started going to the jua kali yard in Kibuye, I would hide because my husband was not comfortable. I would only go there after he left for work. My parents worked there so I felt comfortable and also this made learning easier," Atieno says.
"Once you decide to work here you must learn very fast. This will help with saving money and time so you do not delay customers' orders."
A few metres away from Atieno's shed, sits Loice Akinyi who has worked as an artisan since 2012.
Unlike her counterparts who have focused on the ordinary jikos, she makes the energy-saving ones which are slightly expensive.
Akinyi says she started making jikos after learning the art from her friend but she did not have clients. "So I would place them at the entrance of his yard to showcase them to the buyers," she says.
Akinyi like other women at the jua kali yard, started making jikos to fend for her family.
Before Covid-19 pandemic, she would earn up to Sh20,000 per month from but the sales have slightly gone down.
"Business has been bad. I do not make much sales," she said.
Akinyi makes the small- and medium-sized jikos that use both firewood and charcoal. The small jikos cost Sh700 and while the medium-sized are sold at Sh1200 apiece.
Rose Adhiambo, who has been in the business for over 25 years has called on the national and county governments to support women in the jua kali sector by giving them funds to boost their businesses.
"If the government can give us some funding to boost our businesses, we will appreciate.
"We have never received any form of support and whatever we have gained so far is out of our hard work. This is our only source of income," Adhiambo said.