Registrar to provide record on property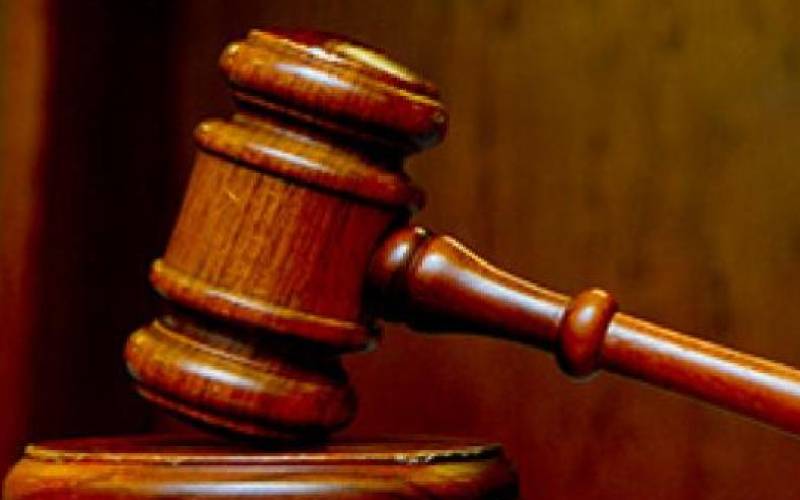 The High Court has ordered Lands Registrar Steve Mokaya to provide status record on commercial land belonging to US-based Kenyan doctor, Omari Onyango.
Lady Justice Jane Onyango ordered Mr Mokaya to either release the details contained in the white card or face further legal consequences within seven days. Mokaya was directed to issue certified copies of the white card in respect of LR NO. KISII MUNICIPALITY/ BLOCK1/556.
Dr Onyango, a former secretary general of the Universities Academic Staff Union, was forced to seek the intervention of the Environment and Land Court, after Mokaya blocked him from accessing his land records at the land's registry.
The doctor further claimed that invaders had encroached on his land, and that he wanted to ensure the records at the lands office were intact. He told the court that efforts to verify the status of the white card held at the land registry were being frustrated.
Through the law firm of Esther Nyaboke and Company, Onyango, sued Mokaya and the Chief Land Registrar, seeking declaratory orders that the Respondents, had breached their constitutional obligations as spelt out under the 2010 Constitution of Kenya, and the Land Registration Act, No. 3 of 2012.
Fake certificates
Onyango, who runs a private dental clinic in Los Angeles, California, told the court that despite paying for the services, Mokaya had refused to issue him with copies of the white card, in total disregard of Article 35 of the Constitution.
The Constitution provides that Every Citizen has the right of access to, (a) Information held by the State: and (b) Information held by another person and required for the exercise or protection of any right or fundamental freedom.
"The Kisii Land Registrar and the Chief Land Registrar are constitutionally bound to provide any information touching on individual and public land, subject to proper protocols to obtain the information are followed, which my client has done," Nyaboke told the court.
Opposing the application, Mokaya stated that he declined to issue the white card to Onyango because he failed to surrender the original ownership documentation.
"I was reluctant to provide Dr Onyango with the information he was looking for because I had fears that the people who had come to represent him might be impostors. I did not know their intentions," Mokaya told the court.
Mokaya further stated that his rejection of Onyango's request was necessitated by corrupt dealings by people who want to retrieve information upon presentation of fake lease certificates to his office.