Widows' killings linked to appetite for land, not witchcraft, say groups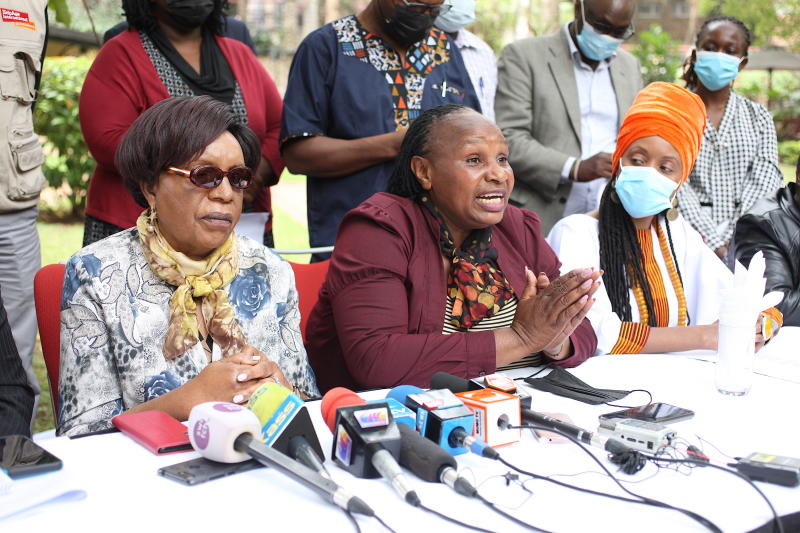 Human rights defenders have called for an end to the killing of old and poor widows in Kisii, under the guise that they are witches.
A consortium of 21 Non-Governmental Organisations (NGOs) and Community Based Organisations (CBOs) also condemned the recent lynching of four elderly widows in Gusiiland.
It is now emerging that land is at the centre of these killings, as villagers seek to eliminate the widows so that they can inherit their land.
In the latest incident, which occurred on October 17, four elderly women from Bomokana village in Marani in Kisii County were burnt to death over allegations that they were witches.
The widows were accused of bewitching a Form Two student, prompting the villagers to initiate a process of identifying the alleged witches.
"Witchcraft accusations and the resulting extreme violence meted out to women suspected of being witches are on the increase in Gusiiland, and other parts of the country, including Kilifi," said Carole Agengo, Regional Representative Africa HelpAge International.
She added: "One of the victims had buried her husband weeks before she met her brutal death at the hands of a blood-thirsty mob that labelled her a witch."
Janet Moraa Mironga, a daughter of one of the victims, narrated how her mother was killed, even as she denied claims of being a witch.
"After killing my mother, the goons removed all household items, doors and windows and burned them. When I went back to my husband, I was chased away over allegations that my mother was a witch. I have nowhere to go and nothing left as even my clothes were destroyed," said Moraa.
According to the human rights groups, in many cases, after the widows are murdered, their husbands' families usually disinherit the children and grab their parents' land and other properties.
Accusations against widows
"Most of the victims are widows whose accusers are relatives from families of their deceased husbands. Witchcraft accusations are traceable to land scarcity, greed, selfishness, and misogyny," said Agengo.
They called upon National Police Service to undertake a thorough and speedy investigation into the killings.
"We call on the Interior Cabinet Secretary to ensure that the safety of older people is guaranteed in Gusiiland, Kilifi and other areas where this practice is rampant," said Bishop John Warari of Interfaith Council.
Present also was Catherine Nyamato, from Federation of Women Group Kenya, who urged leaders from the larder Gusii to openly condemn the killings.
"We call upon all leaders to courageously speak out against this practice," said Nyamato, a former MP from Nyamira.
Also present was Former Nyamira County Women Representative Alice Chae and Dr Kerubo Abuya of Uongozi Bora Initiative.