Farmers seek help after disease kills 13 cows in Homa Bay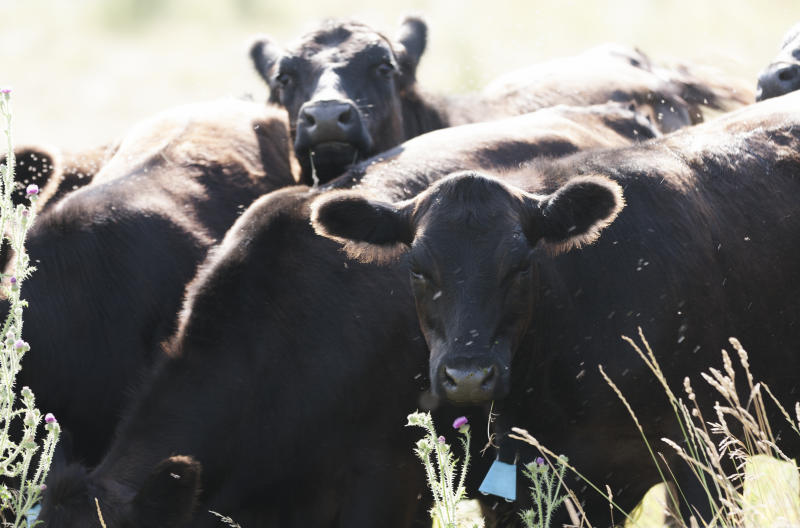 A strange disease affecting livestock has been reported in two villages in Homa Bay County, with 13 cows having died in the last one week.
Farmers living at Kowuor Riwo and Nyadenda Got villages in Kakelo Kamroth sub-location in Rachuonyo East sub-County say the disease kills cattle in six hours. They said they risk losing more livestock to the disease if the appropriate interventions are not made quickly.
Paul Ouma, a resident of Kowuor Riwo, said the disease started in the neighbouring Kokwanyo village. The disease, which is characterised by swelling of the belly and lumpy skin, attacks goats and cattle.
"This disease is very strange. It makes the skin of an animal look lumpy as if it was burnt using an acid," Ouma said, adding that it had caused panic among farmers.
Tobias Juma, who said he lost a goat and two cows last week, described the outbreak as a serious economic setback. "We appeal to the Homa Bay Department of Livestock to intervene."
Assistant chief Tom Ondiro confirmed the livestock deaths and said five farmers had raised the matter. "We reported it to the area sub-county agricultural officers."
Agriculture Executive Aguko Juma said he had sent extension officers to the affected villages. "I want to urge residents not to eat carcasses of the dead cattle."