Relief for 1,500 county staff in labour dispute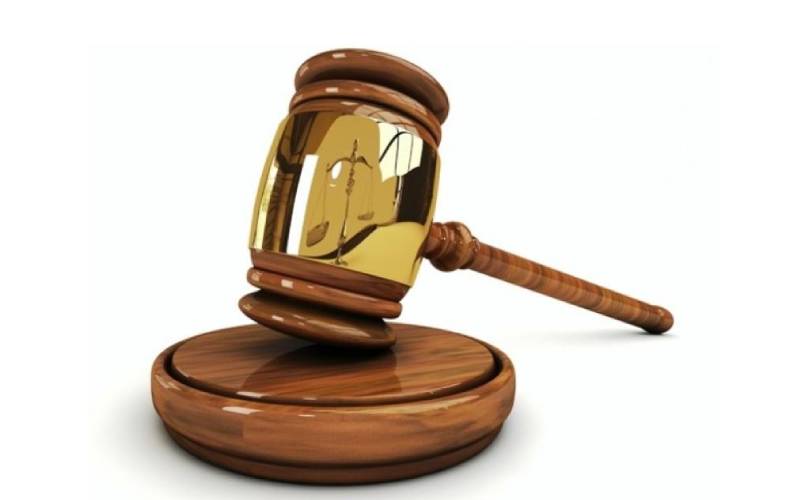 Governor Amos Nyaribo suffered a blow after orders barring the county from demoting 1,500 workers were extended.
The Industrial and Labour Relations Court sitting in Kisumu yesterday extended orders it issued last month.
This is a blow to Nyaribo who is yet to implement orders issued on September 22, directing the respondents to maintain the petitioners' terms and conditions of employment.
Through lawyer Geoffrey Yogo, the affected staff have filed a petition arguing that the actions of the Nyamira County Government and Nyaribo, who appear in the petition as first and second respondents, have violated the workers' legal and constitutional rights to be heard and to be offered a fair administrative process.
Yesterday, the court said the orders will remain in force until the case is heard and determined. The county is yet to file responses to the case. Justice Christine Baari gave the county until October 18 to make its application.
The petitioners Lewis Nyaribo, Lameck Nyariki, Douglas Osoro and Dan Onyancha argue that an employer cannot alter the terms of employment to the detriment of the employee unless due process is adhered to.
Violated the law
"The respondents have violated the law and the petitioners are likely to suffer as the demotions have affected their rights to remunerations which they had signed and agreed to with the employer," Yogo says.
Yogo says the actions by the respondents contravene Section 4 and 12 of Fair Administrative Actions Act, Employment Act and the Constitution.
The petitioners argue that Nyaribo had acted in bad faith and at no time did the County Public Service Board delegate any of their functions to the governor nor any other person in accordance with Section 86(1) of the County Governments Act.
Yogo states that the demoted staff had their salaries affected in August against Article 236 (b) of the Constitution.
The article states: "A public officer shall not be dismissed, removed from office, demoted in rank or otherwise subjected to disciplinary action without due process of law."
At the end of August, the County Government effected the demotions, reducing or slashing salaries, benefits and allowances of the affected staff.
The staff affected include directors, assistant directors and several officers, some who were due for promotion in three months.
For instance, some sub-county administrators who had moved to Job Group R were pushed back to their entry Job Group P.