MCAs massively alter county budget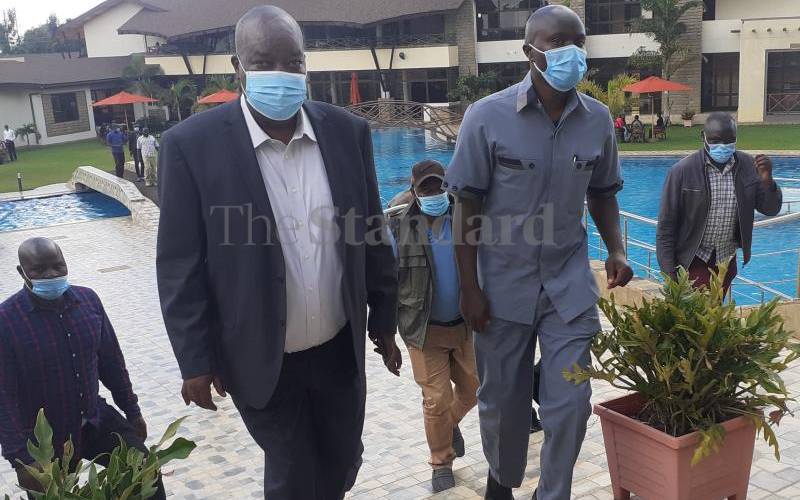 Nyamira MCAs have altered the county's 2021/22 budget estimates by "up to 80 per cent" just two days to the June 30 deadline.
The Sh7.4 billion budget will be tabled at the County Assembly today for debate.
Budget Committee Chairman George Nyachae the changes are against the constitutional threshold of one per cent.
"As a Committee of Budget and Appropriations, we tabled what the Executive presented to us but apparently, the MCAs did a number of changes, which may upset the governor," said Nyachae.
Governor Amos Nyaribo said the changes were unconstitutional and null.
"Let them do their work, but it is common knowledge that if they must make changes to the budget, then it should be no more than one per cent," Nyaribo said.
The MCAs slashed the Executive's proposed Sh80 million budget for the recruitment of 90 technical staffs.
The governor had set out to hire economists, accountants, disaster management, environmental and ICT officers whom he said were lacking in the county workforce.
The MCAs also increased the roads budget from Sh90 million to Sh460 million.
In the budget, the county will plough back unspent balances of Sh1 billion that will be added to the Sh5.1 billion equitable share and about Sh446 million projected county revenue.
The Department of Health will be the biggest beneficiary after it was allocated Sh1.9 billion.
The County Assembly allocated itself Sh822 million, while the Department of Agriculture was allocated Sh470 million.