PDP links rock Migori Assembly as MCAs oust majority leader, whip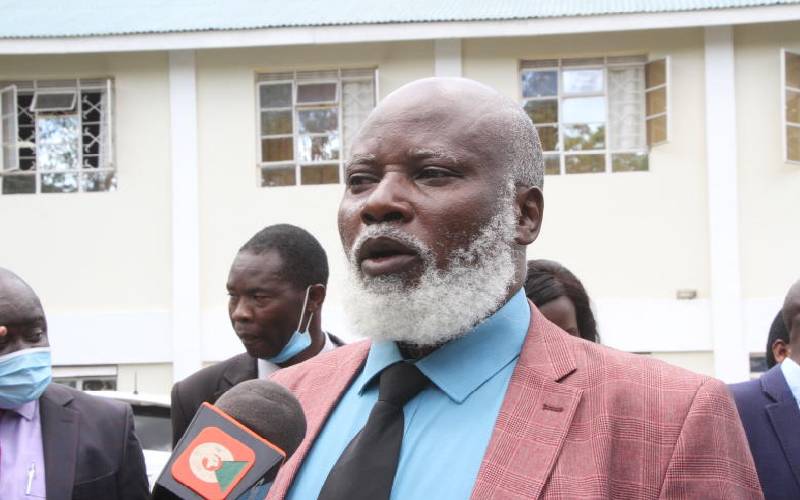 Migori MCAs on Thursday, May 6, refuted claims that Majority Leader Ken Ouma and chief whip Kevins Keke were ousted because they are People's Democratic Party (PDP) sympathisers.
County Assembly Speaker Boaz Okoth said out of 41 MCAs from ODM, 27 signed for the removal of the two.
The duo's removal came after ODM MCAs served the speaker with a report containing the changes they wanted to be made.
According to Okoth, ODM MCAs resolved to elect Owiyo as Majority Leader and his East Kamagambo counterpart Nyawade as the assembly's chief whip.
Masaba MCA Abedy Marowa accused the ousted Majority leader of delaying the Building Bridges Initiative (BBI) motion in the assembly and that he was supporting the PDP agenda.
"Members found that the ousted leaders were bankrolling PDP issues," claimed Marowa.
West Kanyamkago MCA Peter Mijungu described the ousted Majority leader as the greatest PDP sympathiser.
Ouma (South Sakwa Ward) and Keke (South Kamagambo) were on Wednesday ousted in a heated session that has led to cracks in the assembly.
Ouma and Keke termed their removal as unfair, adding that those who pushed for their removal were 'PDP sympathisers trying to woo locals'.
Ouma said his removal was intimidation after he questioned the misappropriation of funds.
Owiyo who is the newly elected Majority leader said ODM leaders in the assembly never had any meeting or consensus 'with a party called PDP'.
He said the process of restructuring the assembly leadership should not be politicised, adding that no member met any PDP officials.
"Members of ODM have a mandate and the obligation to choose the people they want and remove those whom they feel are not fulfilling their mandates. All that is being said is out of anger," said Owiyo said.
Nyawade said it was unfortunate that the reshuffling of the top seats was being linked to PDP sympathisers.
There has been political heat in Migori following the defection of Governor Okoth Obado to PDP.
ODM faulted Governor Obado's defection to PDP with the MCAs, threatening to impeach him.