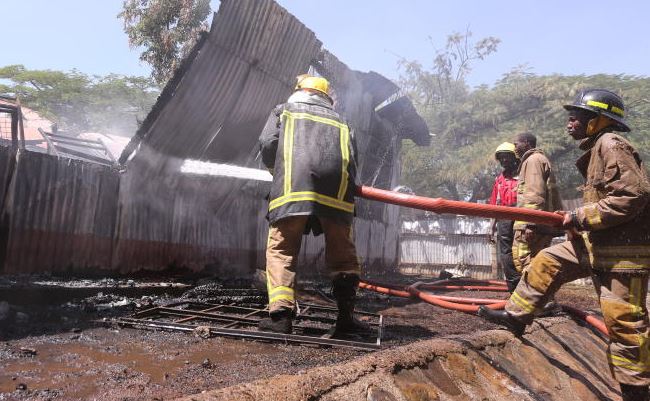 Police in Kisumu have launched investigations over a suspected arson attack at Kisumu Boys High School which left a dormitory razed and property destroyed.
The incident took place when the students were on their tea break with teachers alleging that it could have been an arson attack.
Kisumu Central Sub-County Police Commander Peter Kattam told The Standard that investigators are exploring an arson angle following reports that there had been unease at the institution prior to the incident.
Although he did not confirm any arrests, the officer noted that the incident could have been pre-meditated.
Read More
"We are treating this as arson and are engaging different agencies including the fire department to help bring the culprits to book," said Kattam.
He noted that nothing was salvaged during the inferno, adding that it affected a dormitory housing about 64 students.
Detectives drawn from the office of the Director of Criminal Investigations pitched tent at the institution as they sought to unearth the faces behind the suspected arson attack.
A teacher claimed that there had been an attempt to torch the store where foodstuffs have been kept the previous night but the attempt was foiled.
"Some three students were seen escaping from the dormitory moments after the fire started but they joined the crowd of the students," the teacher sold.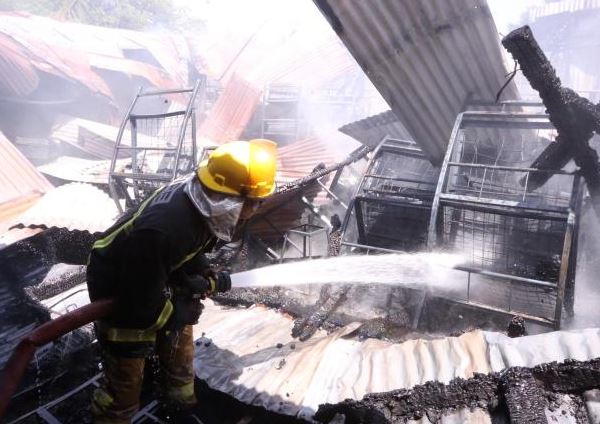 Tension was high at the school as teachers and detectives sought to solve the puzzle that has paralyzed learning at the institution.
It was however unclear whether the institution would be closed or not but the school principal declined to comment on the incident and said senior education officials will issue a statement.
Following the incident, Kattam urged schools to remain vigilant and report any warning signs in their institutions.
"We want to appeal with schools to be cautious and act on early warning signs," he said.
The incident comes at a time when several schools across the country have been closed indefinitely after suspected cases of arson while others have been closed after students went on rampage.