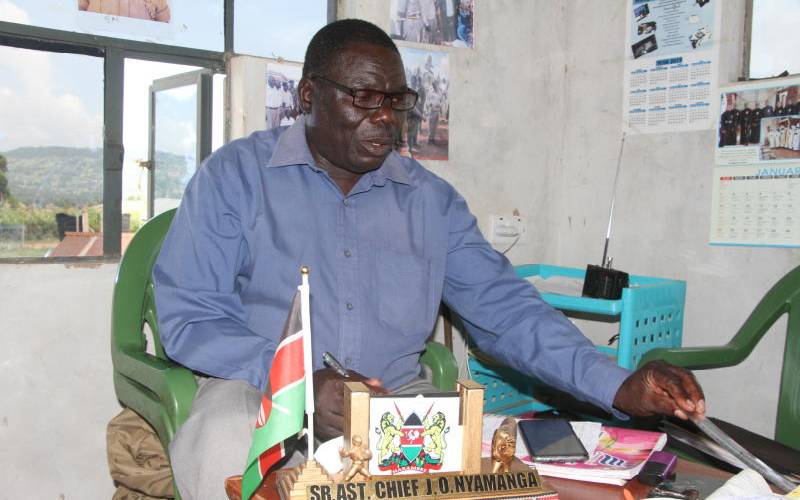 In August 1992, news of the death of former powerful Internal Security and Administration Permanent Secretary Hezekiah Oyugi Ogango, which remains a mystery to date, spread all over the country like bush fire.
Oyugi was never accorded a State funeral and neither was his burial attended by any top government official despite having worked in the Ministry of Security and Administration.
Back in his home town in Rongo, Migori County, the death of the former district commissioner and provincial commissioner dealt its residents a huge blow.
Oyugi trained as a teacher in Siriba, Maseno, and started his career as a head teacher at Harambee High School, now Migori Secondary School, a school he helped to build from its inception.
His promotion
Read More
He rose through the ranks and by 1969, he was an inspector of schools at South Nyanza District, the now Rangwe, before he was appointed a District Officer in Nyakach, Kisumu where served for two years before rising to be District Commissioner in then powerful Cabinet Nicholas Biwott's Elgeyo Marakwet base.
He was moved to Kisumu and later appointed Deputy Provincial Commissioner and then promoted to be a PC in Nakuru in 1982 before the attempted coup.
The history of Rongo town dates back to when the Oyugi was appointed the PS for Internal Security and Administration in 1986 by President Daniel arap Moi.
At the start of his reign, Oyugi separated Rongo from Homa Bay, making the former a division.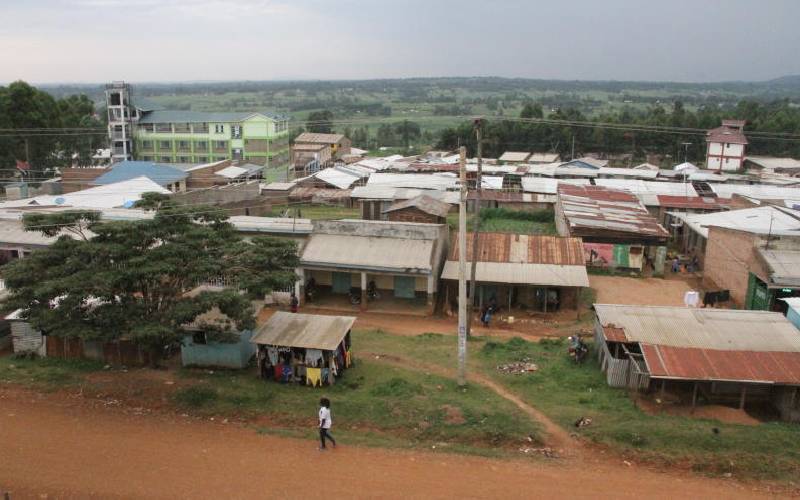 Although he was based in Nairobi, the man who had been considered third most powerful in the country after President Moi and Biwott had started a project of developing his home town.
Seeing the potential of Rongo's expansion, Oyugi developed a DO's office in the area in 1989, which had other departmental offices including education and agriculture.
Josiah Arende, 74, a retired senior chief in Rongo, says Oyugi also built a hotel which attracted travelers who made a stopover at Rongo before proceeding with their journey to other areas.
When Sori was given a status of a town council in late 1980s, Rongo residents complained to Oyugi about Rongo being left behind and within four days, Rongo was elevated to a town council in 1989.
"He just went and instructed people working under the local government ministry and Rongo was announced as one of the town councils in Kenya," Mzee Arende said, adding that this made Rongo attract masses of people who bought land. That is what made Rongo grow.
Twenty-eight years after his death, however, Rongo town which links Migori with Homa Bay and Kisii sub-counties has been able to stand the test of time, reminding its residents of the existence of a once strong able leader whose efforts gave birth to the town, even after his death.
The town has developed from having a mere office of DO to now busy and fully packed town with a population of more than 80,000 people.
Oyugi also helped develop Rakwaro and Kanga Machine areas which are now shopping centres, by building schools in the area and establishing a chief's camp.
Sylvester Ojwando, a farmer based in Rongo, said Oyugi, who died at the age of 49, built a chief's camp at Rakwaro which is now a shopping centre. He also put up a hall where local residents would meet for barazas.
"He also built four police houses in Rakwako, Rongo sub-county, and an armoury which was meant to boost security in the area," says Ojwando.
"This followed persistent raids in the area with the attackers making away with livestock," adds Ojwando.
Oyugi embarked on building Kanga High School on a land owned by Kanga Primary. The secondary school is now among the best performing learning institutions in Nyanza and Kenya at large.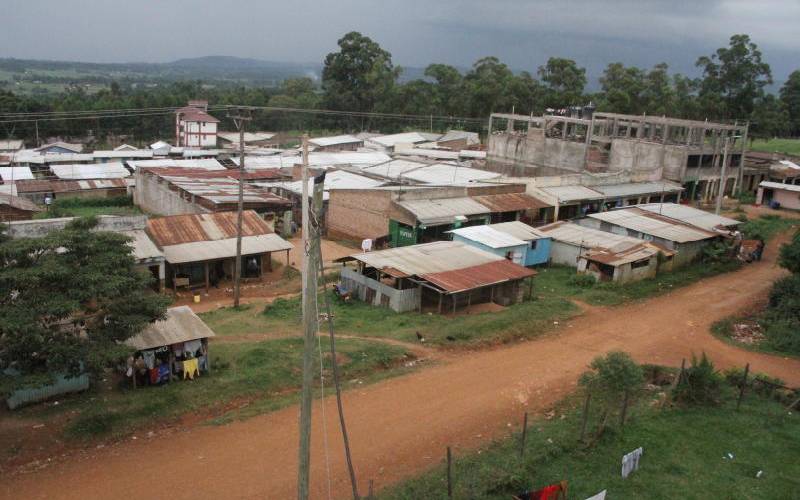 Transform lives
South Kanyajuok Assistant Chief Joseph Nyamanga, 57, whose office is located two kilometres from Rongo University, acknowledged that Oyugi saw the sufferings of his people and wanted to transform their lives by bringing services and development closer to them.
"He brought to us so many development and ensured that the people of Rongo had something to depend on. His mind was geared towards development and he wanted the best for his people," Nyamanga said.
Oyugi also helped build churches.
He gave locals priority in employment in public service and ensured all chiefs had a teaching background. If he heard that a teacher applied to become a chief, he would quickly call them for an interview.
Oyugi, through his powerful influence, also had Moi Institute of Technology (MIT) done when he was acting Rift Valley PC, which was a big milestone to the people of Luo Nyanza.
About 80 people were asked to move to alternative parcels and compensated as the institution took 300 acres of their land.
Ezekiel Onyango, 62, says that together with his family, he moved to a lower area not far from the institution after they surrendered their land.
According to the locals who remember him as the 'messiah', Oyugi had a dream of having big college in Rongo. He hoped that after MIT, a university would follow.
Millicent Marera, who is Rongo Municipality Chair lady, says that Oyugi's contribution in building Rongo town set the pace for further developments.