Curtain falls on Nyagarama's illustrious career in public service Curtain falls on Nyagarama
The curtains yesterday fell on Nyamira Governor John Nyagarama, ending an illustrious career in public service where he served as teacher and tea director before rising to be a political stalwart in the larger Gusii region.
Nyagarama, 74, was elected in 2013 after unsuccessfully trying to clinch the West Mugirango parliamentary seat on two occasions.
President Uhuru Kenyatta, ODM leader Raila Odinga, Deputy President William Ruto, Wiper leader Kalonzo Musyoka and Council of Governor's chairman Wycliffe Oparanya yesterday led Kenyans in paying tribute to Nyagarama.
"As a nation, death has robbed us of a gifted leader whose primary mission was to transform the lives of the residents of Nyamira through his county government's development initiatives," President Kenyatta said.
The President further hailed Nyagarama's role in the growth of the tea sector "where he worked for many years and left an impressive track record of success before joining active politics."
"We've lost a purpose-driven and consistent leader whose relentless pursuit of success saw him rise steadily, over the years, from a classroom teacher to become one of our country's top leaders."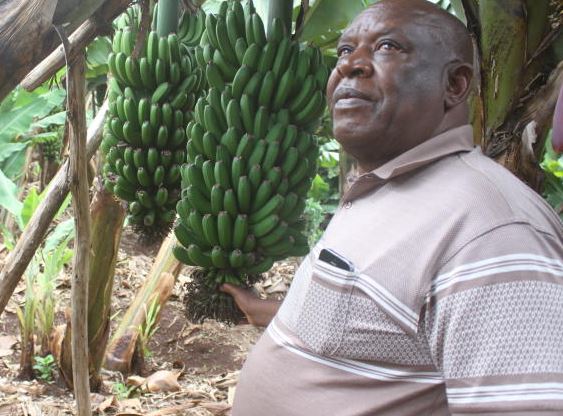 Sombre mood
A somber mood engulfed Nyamira and Kisii counties as news of the death of the soft-spoken leader, who served as Kenya Tea Development Agency (KTDA) director for nearly three decades, spread.
Nyagarama is said to have died from Covid-19 complications, but the family was yet to issue confirmation. While addressing mourners yesterday during the burial of former Roads and Public Works Chief Engineer Barnabas Ariga, ODM leader Raila Odinga said, "Yesterday morning I tried calling his number but it went unanswered. I couldn't get to the hospital because you could not be allowed to visit a Covid-19 patient."
The county boss became the fourth governor to die in office since 2013. His death comes two years after he lost his eldest son, George Ndemo.
He had also lost his first wife, Dorcas Sigara, more than 12 years ago. In her honour, he established the Dorcas Sigara Memorial Academy in Kitutu Masaba Constituency, which is now one of the top-performing schools in the area.
The governor then married his current wife, Naomi. He is survived by eight children. Nyagarama comes from the Bonyamatuta clan, which is believed to be the largest Bagirango family in the county.
Nyagarama's absence during key county meetings had recently led to raised eyebrows about his whereabouts. His last public event was on November 28 when he led local politicians in launching the collection of signatures for the Building Bridges Initiative at the county headquarters.
Before plunging into politics and KTDA leadership, Nyagarama resigned as an English and Literature teacher at Menyenya SDA Mixed High School, a job he had held for 12 years after his graduation from the University of Nairobi with a Bachelors of Education.
He attended Nyakemincha Primary School before proceeding to Maseno School for his O-levels. He joined Kisii High School for 'A' level studies before being admitted to Kenyatta College, which was then a constituent of the University of Nairobi.
His love for theatre and languages saw him participate in various acting activities in high school and university. His favourite play that he recited even on his sick bed was Shakespeare's Hamlet.
His love for drama also saw him write a play titled The Fire of Life, which never saw the light of day after he fell out with his publisher. "I wanted the play to be published, but because the publisher wanted me to make changes I never agreed with to my manuscript, I just let it be," Nyagarama said in 2016.
The governor would later become a devoted farmer known for his love for animals, especially cows and birds. "There is no day that passes when I am around without greeting my cows," he said.
During his teaching career, Nyagarama taught former South Mugirango MP Omingo Magara and former Nyaribari Chache MP Robert Monda at Nduru Boys.
In the 2013 General Election, he defeated Charles Mochama and eight others to become the first governor of the county. In 2017, he won with a comfortable margin of over 7,000 votes to defeat his closest challenger, Walter Nyambati, and nine other candidates.
The media, and television reporters in particular, found they did not have much to record about Nyagarama during his public appearances. The Seventh Day Adventist (SDA) church elder rarely gave talks of more than 10 minutes unless he was reading a speech during a national holiday.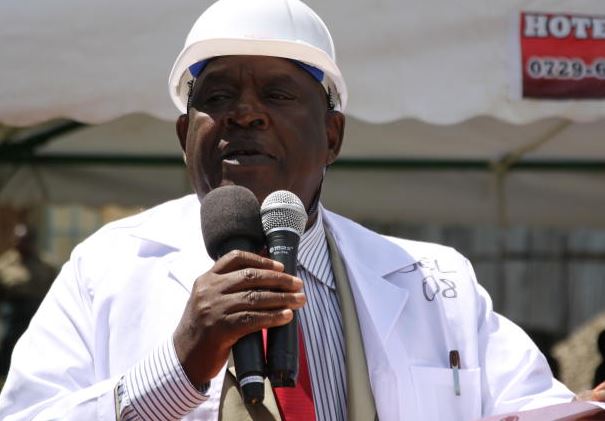 The governor (above) was keen to ask for God's providence and guidance before starting any meeting, either in public or in the boardroom. He was a believer in the power of education and advocated for the girl-child to go to school.
In their messages of condolence, Kisii Governor James Ongwae and his Mombasa counterpart Hassan Joho described their departed colleague as a man of humble character, full of wisdom and counsel.
Borabu MP Ben Momanyi said the country had lost a jovial and empathetic man who cherished friendship.
Mr Oparanya said the CoG had lost a humble leader who was a stickler for administrative order. "We have lost a focused, action-oriented servant."
Nyagarama served in both the Education and Agriculture committees at the CoG. He was also on the board of management in various institutions, among them Kebirigo, Kenyenya, Sironga and Menyenya secondary schools.
The governor ran a productive organic farm, reaping from the small portions of land characteristic of the Gusii region where resources are shrinking by the day. The three-acre farm is situated at Tente near the headquarters of the Nyamira SDA Church Conference.
During his first days in office, the governor established an artificial insemination department where farmers could get their cows served at half the market price. Initially, AI services cost between Sh1,500 and Sh3,000, but farmers currently pay the county government Sh500 for one cow.
(Story by Stanley Ongwae, Edwin Nyarangi and Eric Abuga)