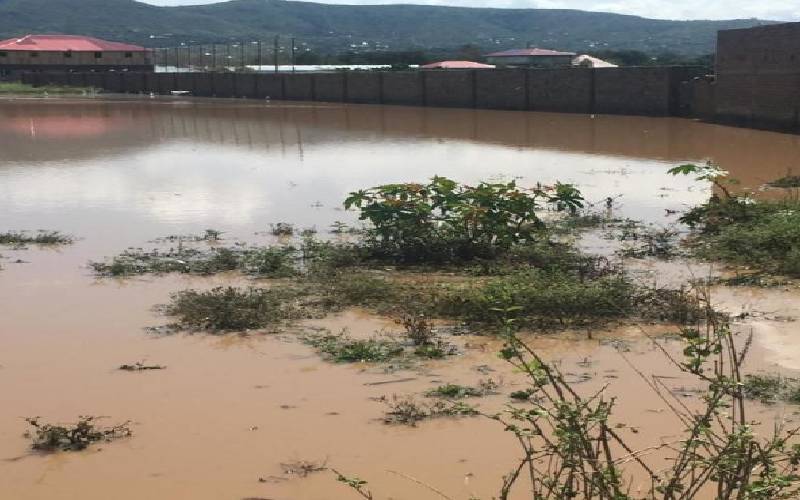 More than 18 families have been displaced by floods in Homa Bay County following heavy rain which has been pounding the area in the last three days.
The families were displaced in Nyandiwa Sub Location, Suba Sub County with the worst affected families being those who were living in Nyandiwa trading centre.
The families were forced to leave their rental houses and sought accommodation elsewhere after their houses were marooned by the floods.
The floods also destroyed property worth unknown value.
Read More
Suba Deputy County Commissioner Joseph Maina said the floods also wreaked havoc in many shops within the trading centre.
Maina said the flood was caused by poor drainage which resulted from the construction of Nyandiwa-Nyenga Road.
"This type of flood has not been witnessed here before. It has rendered many families homeless," said Maina.
The DCC urged the county government department of disaster management to intervene and rescue the residents from the tribulation before the government finds a long term solution.
Elsewhere, in Ndhiwa Sub-county, hundreds of traders and residents of West Kanyadoto and South Kanyikela locations cannot access Riat and Amoyo markets after River Oyombe which lies between the markets was flooded.
The river was flooded, paralyzing transport between the two markets.
The floods also put the residents' lives in tribulations.
Residents have appealed to the Government to get a permanent solution to end perennial flooding of River Oyombe.
"River Oyombe is impassable due to the floods. We appeal to the government to intervene and salvage us from perennial flooding of River Oyombe," said Lawrence Omoro, a resident.