Six people feared dead as boat capsizes in Lake Victoria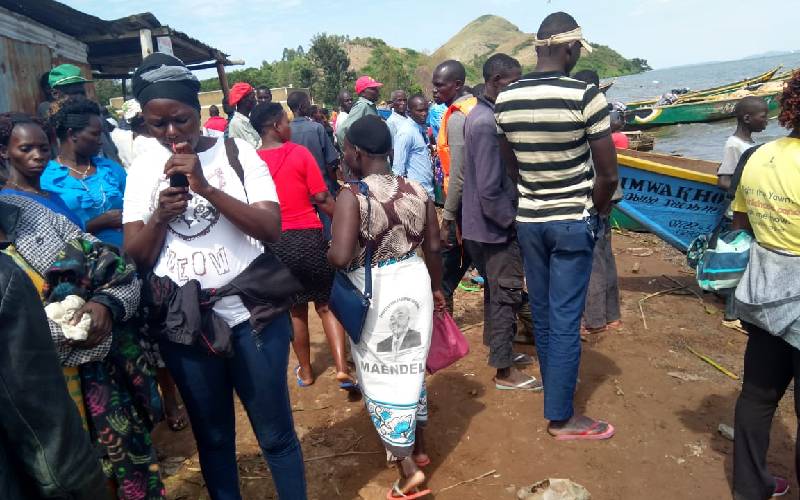 At least six people are feared dead while seven survived after a boat capsized in Lake Victoria last night.
They are believed to have been travelling from Sigulu Island in Uganda to Marenga Omena Beach, which is in Budalang'I, Busia county.
The survivors are currently at the Port Victoria Hospital where they are receiving medication.
They were rescued by fishermen who were on a fishing expedition at night.
According to the chairman of the Marenga Omena Beach, Steven Muse, the boat had 13 people, including a coxswain who also died.
They were carrying fish, vegetables and cereals. The search for the missing person is underway. Of the seven survivors, six are women and a man.
"The search for the missing persons has started. They were all traders," said Muse. Budalang'I Sub County Deputy County Commissioner Jacob Rutto confirmed the incident.