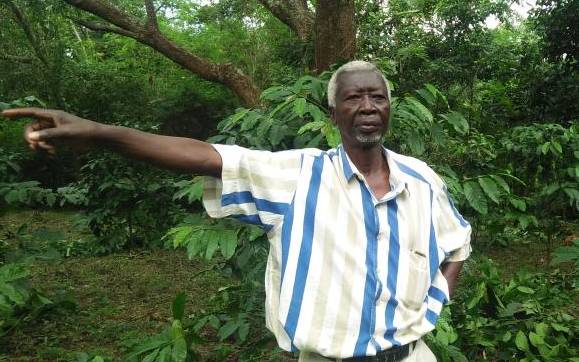 The county government of Busia is yet to buy land for a new public cemetery 15 years after the one that was located in Mabale got filled up.
Lack of a graveyard has put Governor Sospeter Ojaamong's administration in a spot as the public is demanding space to bury their loved ones.
The situation has been complicated for families that lose their kin while in the urban area and cannot meet expenses for upcountry burials.
Some have had to depend on one man who has been offering space for burial, at a fee, on a section of his land.
Read More
Steven Malingu owns some 20 acres in Maduwa village on the outskirts of Busia town.
In 2005, one of his tenants lost a child. The child's mother, according to Malingu, was not in a position to foot the cost of burying her child in a public cemetery that was located at Mabale in Matayos constituency.
Moved by the hard reality at the time, he offered some space on his land where the body of the minor was buried.
A week later, another bereaved family approached Malingu requesting for space to bury their kin. Out of goodwill, the old man accepted but charged the family Sh300.
When the public cemetery got filled up in 2005, the demand for burial space increased since there was no alternative public graveyard.
Malingu decided to set aside some six acres to serve as a cemetery.
In an interview with The Standard, the 69-year-old man urged the county to buy land for a public cemetery. He hinted at stopping burials on his land should the county fail to buy the land.
Nominated MCA Azida Ali sponsored a motion in the assembly seeking for the establishment of a public cemetery.
"It is more than two years now since the motion was passed, but nothing has been done by the executive," Azida said.
Nancy Okademi, the vice chair of the Health and Sanitation Committee, said the county government owes the public an explanation on the delay.
Lands Executive John Mwami told The Standard his department was waiting for an evaluation report on the proposed land before payment can be effected.