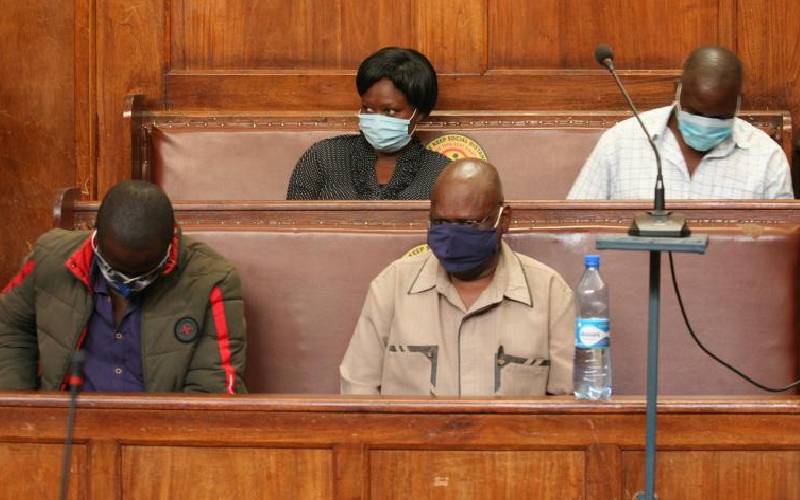 An OCS and his three juniors have been released on Sh300,000 bond each after they denied stealing liquor from a motor vehicle.
William Cheruiyot, Bernard Macharia, Jane Chepkemei and Rodrick Labuchushet appeared before Kisumu Chief Magistrate Peter Gesora yesterday accused of stealing the assorted liquor from a motor vehicle after breaking into it.
According to the charge sheet, the four stole white Pearl Vodka and Quarana Blue brands of alcohol valued at Sh1.9 million.
The Boya OCS was also charged with an alternative count of handling stolen property.
He is said to have retained some 72 bottles of 250ml White Pearl vodka at his Boya Police Station house in Nyando Sub-county.
The OCS was on Monday evening detained at Kisumu Central Police Station after the theft from the vehicle that had been involved in an accident near Ahero.
The officers were traced and arrested after locals raised concerns over the theft that occurred on Monday at 3am.
The four are suspected to have chased away locals who were looting from the lorry, which was ferrying the alcohol from Nairobi to Kisumu so that they could in turn steal.
Investigators say the OCS started packing the liquor in his car before driving off.
The case will be heard on September 15.