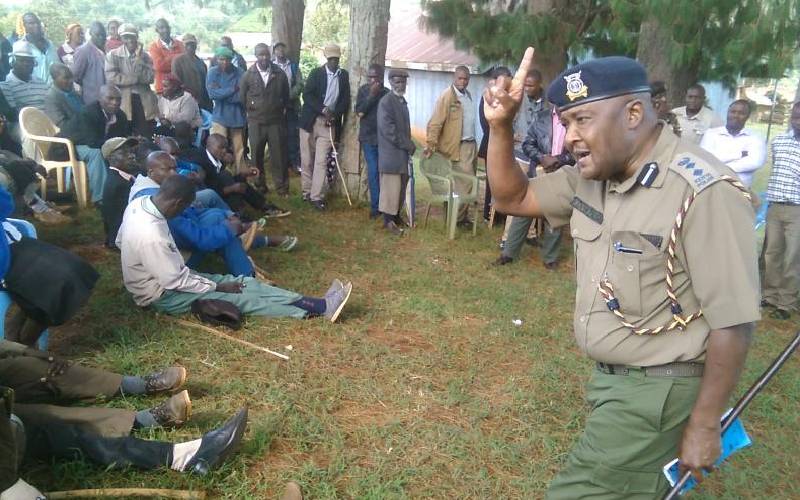 A Dutch bank has agreed to fund construction of Bonyunyu Dam at a cost of Sh14 billion. The cost of the mega water project moved from Sh5.8 billion to Sh14 billion after feasibility studies, making an initial funder step back.
Some of the components that saw the cost rise include increase in the number of land compensation beneficiaries in Nyamira and Kisii counties.
According to the Lake Victoria South Water Works Agency Chief Executive George Odedeh, the organisation from the Netherlands, which had offered to fund the initial project, would not continue with the intended plan after the new costs reportedly surpassed its scope.
"The organisation from the Netherlands pulled out after we completed the planning and cost-factoring, but we now have ING Bank willing to do the job," Odedeh said.
According to the agency's chairman Dan Omino, the funding proposal is being reviewed by Treasury and it will give direction on the way forward "very soon".
Read More
Construction of the dam had faced opposition from the locals at the onset due to lack of clarity over the aspect of compensation.
But according to Omino, the issue has now been "amicably solved".
"It will now be upon the NLC and the National Treasury to resettle and compensate the affected locals after they have finished their official identification processes," Omino said.
After completion, the dam, which is is expected to be 18 metres high and hold a capacity of about seven million cubic metres of water, is expected to serve residents of the larger Gusii and parts of Nyanza.
Implementation of the project, according to Omino, is awaiting approval of funding by the Treasury.