Bed motang'! Meet Kisumu Kenyan Asians fluent in Dholuo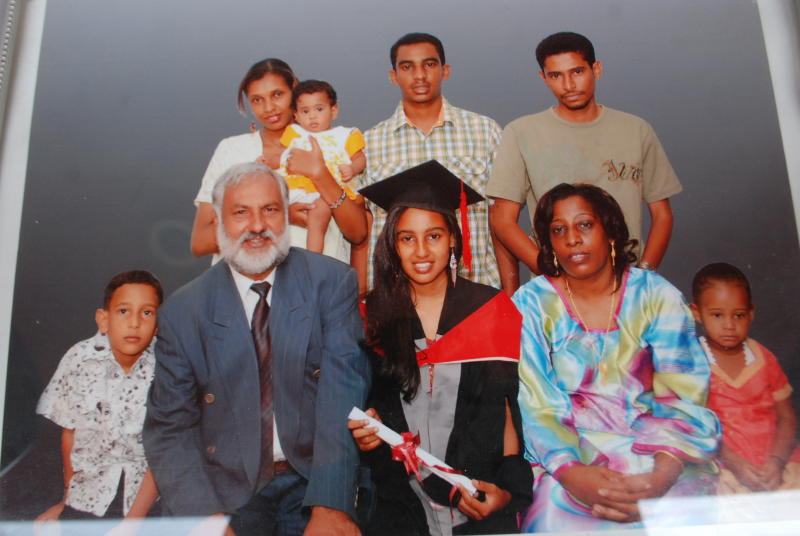 First things first, the bit of the headline you may not understand means watch out!
Back to the main business, not once, not twice, Yogi Dawda has found himself in a precarious situation where a group of Dholuo speakers are talking about him in unflattering terms.
He could be in a garage or a shop and one goes 'Wainde gi nigi pesa mangény, medne bei' (These Indians have a lot of money, increase your price).
Once in a while, he chooses to ignore the discriminatory talk, but at times he gets into the conversation with fluent Dholuo sentences, such as 'An Jaluo wadu, kik uhinya' (I am your fellow Luo, don't overcharge me).
This is normally followed by laughter full of guilt as his company wonders how an Asian can be so fluent in their language.
"And, once I interject, we become close and grow a friendship. The situation has seen me make so many Luo friends," says Dawda.
Aslam Khan is used to this situation and has in several occasions, interjected in conversations where Dholuo speaking people would be backbiting him.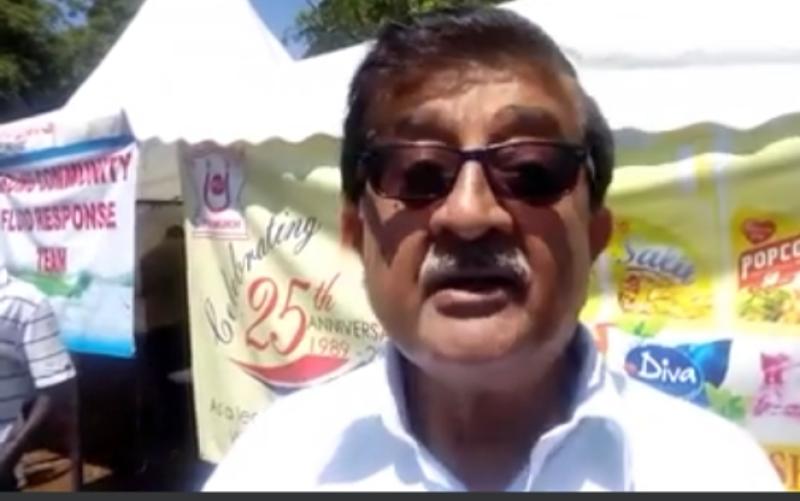 And just like Dawda, Khan, once in a while, interrupts discussions in his fluent Dholuo.
"I understand the situation. Language is an identity. When two or more people who speak the same language come together, they use the language for identity hence the person who does not understand it is left out," says Khan.
Dawda and Khan are among the growing number of Kenyans of Asian extraction who are better Dholuo speakers than some natives.
Born in Ndere, Siaya County in 1954, Dawda recalls how his environment contributed to his learning of the language.
His father migrated to colonial Kenya over a decade before Dawda was born and settled in Siaya where he started a business.
He ran a general shop with most of the clients were Luos many of whom could not speak English or Kiswahili.
"So during holidays and weekends, we would be helping our dad in the shop. To fit in the environment where clients and the shop employees were Luos, we had to learn the language," says Dawda, the fourth-born in the family of 11.
He attended Ndere Indian School up to class four before moving to Central Primary School in Kisumu where he sat the final examination in 1964.
He then joined DHT Secondary School, now Kisumu Academy till 1971.
In 1974, the government introduced laws which barred Indians without Kenyan passports from doing business in the country.
Both his father, an Indian from the Lohana clan and his mother who was born in Muhoroni Settlement Scheme held British passports and had to relocate to Britain. Dawda remained behind but later sold the shop and followed his parents to England in 1975.
He returned to Kenya in 1976 and established Victoria Distributors in 1981 which he still runs.
About 80 per cent of his staff are Luos.
He also attributes his fluency in Dholuo to his involvement in social activities in the area.
He was one of the founders of Ugunja School for the Mentally Handicapped in 1999 which now has 120 children and where he is the chair of the board of management.
In 2008, during the post-election violence, he was among the people who came together to help relocate internal refugees.
Apart from the language, Dawda has been immersed in the Luo culture and embraces Luo cuisine especially traditional vegetables, which appear in his menu once every week.
He also owns Pan African Limited, a factory producing water treatment chemicals that is based in North Rift.
Khan, who was born in Kisumu and brought up Migori, attended schools dominated by the Luo.
Born in 1958, Khan attended Sare Primary School in Awendo, Uriri Secondary School and then Kisumu Boys High School for his Form Six.
His father was a businessman in Awendo and closely associated with Luos, a situation which saw his entire family learn the language.
"We could even go for night discos and dance to Luo music," says the father of five who traces his roots to the Punjab Rajput Clan in India.
Today, Khan who is engaged in different types of businesses is also a Nominated Member of the Kisumu County Assembly.
He is common in local political platforms and has been attracting audiences with his fluent Dholuo speeches, a situation which has enabled him to keep up with the political pace in the Orange Democratic Party.
And just like Dawda, Khan understands the Luo culture and eats all the Luo foods.
"I am a Muslim, so I have three cultures; Indian, Luo and Muslim. Where the cultures clash, I evaluate and choose one which is best for the situation," he says.