35 Homa Bay teens arrested in sex, drugs party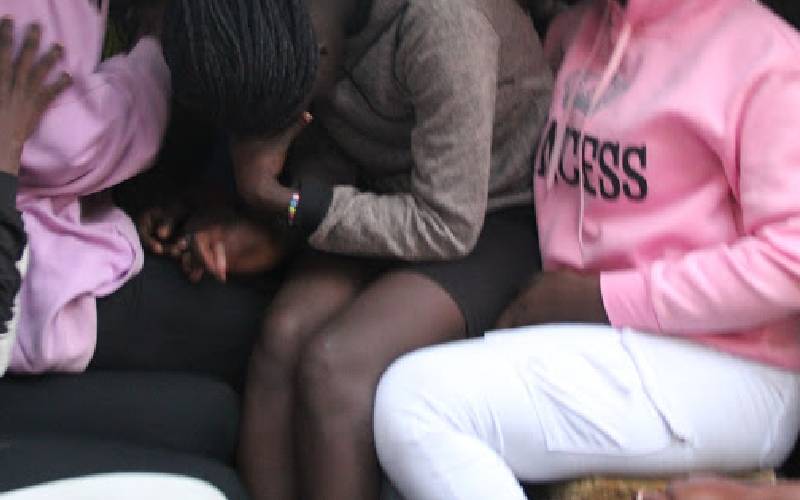 Thirty five children aged between 13 and 17 were on Friday arrested at a party in Homa Bay.
There was drugs, alcohol and some used condoms when police raided the house in Sango Estate to arrest the 20 girls and 15 boys.
The incident comes as the country is fighting the coronavirus pandemic, with restrictions in place including social distancing and a ban on gatherings.
Arujo chief Bob Lango is reported to have said some of the teens were found naked, dancing to loud music.
Six of them escaped when the police raided the house.
Lango said, "Some minors were dressing up when we got into the house. The house had been turned into a brothel."
Bottles of different brands of alcohol were strewn across the floor.
Homa Bay police boss Sammy Koskey said the owner of the house where the children were found has been arrested and parents of the children expected at the police station on Monday for questioning.
"We're likely to charge them with abdication of duties as parents," Koskey said.
Such house parties involving underage children where bhang and alcohol are involved may be linked to the upsurge of teenage pregnancy cases, especially at a time when schools are closed to curb spread of Covid-19.
Barely a month ago on June 20, police arrested 38 teenagers among them 34 boys and four girls in a room holding a party and engaging in various forms of sexual activities at Ogembo, Kisii.
County Commander Jabel Munene said at least 14 used condoms were picked from the room.
Police also recovered various alcohol brands including illicit brew chang'aa.
The 38, aged between 14-20 years have been taken to Kisii School pre-quarantine centre.
Kisii County Public Health Director Dr Richard Onkware said the school-going children will serve the 14 days forced quarantine period.
At the time, Kisii County Executive member in charge of Administration Ednah Kangwana said the national government and the county were working together to ensure the youths underwent counselling while in quarantine.
Speaking at Kisii High School where the youths are being held in isolation, Ms Kangwana said the 34 males and four females are set to undergo coronavirus tests.
The county official praised efforts by the police to ensure the youths were arrested. She called on parents to ensure their children are safe during Covid-19 pandemic.