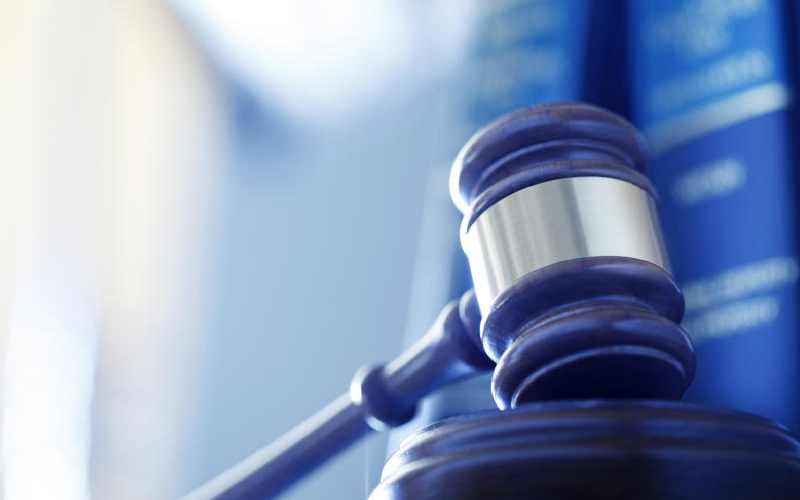 A High Court in Kisii has challenged eight petitioners seeking to block the planned reopening of schools to dialogue with the National Government and resolve the matter amicably.
Yesterday, Justice Anthony Ndung'u said the matter was of national importance and called on the eight parents to engage Education Cabinet Secretary, Ministry of Education, Kenya Institute of Curriculum Development (KICD) and Attorney General (AG).
"The new normal occasioned by the spread of Covid-19 across the globe has caused disruptions in political, economic and social lives of all people with the education sector being heavily affected by the pandemic leading to future uncertainties," said Justice Ndung'u.
In the petition, the eight want the court to halt the reopening of schools until the guidelines set by Unesco is met by the government.
They have also challenged what they called selective virtual learning programme by KICD through a media extension service broadcast to schools, disadvantaging pupils and students who lack access to electricity, electronic devices, television sets, radio and mobile network signal in their areas.
Michael Otieno, Evance Gor, Mary Akach, Irine Ojwang, Robert Oluoch, Walter Opiyo, Millicent Adhiambo and Evans Odhiambo have sued the Cabinet Secretary for Education, KICD and the AG.
In a matter filed under a certificate of urgency, the eight are asking the court to grant an order stopping the KICD broadcast lessons.
The petitioners have also appealed to the court that pending the hearing and determination of the application, the Education Cabinet Secretary, the Ministry of Education and the KICD or their agents be issued with a temporary order prohibiting them from broadcasting any learning programmes. Justice Ndung'u said the matter was sensitive and has to be looked at from a wider perspective.
He also appreciated that the Ministry of Education has a team put in place to help address the issue of school reopening by ensuring that proper safety measures are put in place before learning resumes.