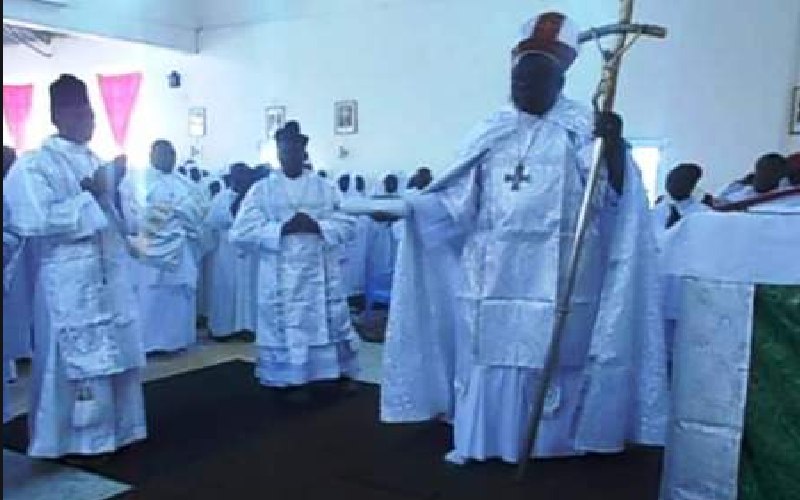 More than 20 worshippers were on Sunday arrested in Bondo after they were found attending church service despite the government's ban on public gatherings to curb the spread of coronavirus.
According to police, the faithful from Legio Maria Church in Usenge were arrested following a tip-off by members of the public.
Speaking to Standard Digital, Bondo sub-county police boss Anthony Wafula said that his officers managed to round them up as they were conducting church service against the government directive that bans all public gatherings.
"Those who were arrested were taken to Usenge Police Station before being released on free bond," said Wafula.
Read More
He added that the faithful will be reporting to the OCS daily until further notice.
Elsewhere, a Kenya Defence Force (KDF) officer was on Saturday arrested for breaching the curfew in Kemenga trading centre in Bondo.
According to the police report, the drunk officer was arrested at around 7:45 pm before being handed over to Directorate of Criminal Investigations (DCI) officers in Bondo.
Wafula, however, warned members of the public against defying the directives put in place by the government including the curfew to curb the spread of coronavirus.
"Our people should know that this is for the benefit of all of us and it should not be taken as a punishment," said Wafula.
He added that they are going to continue with the operations to ensure that the public adheres to the directives put by the government.