Kisumu runs out of water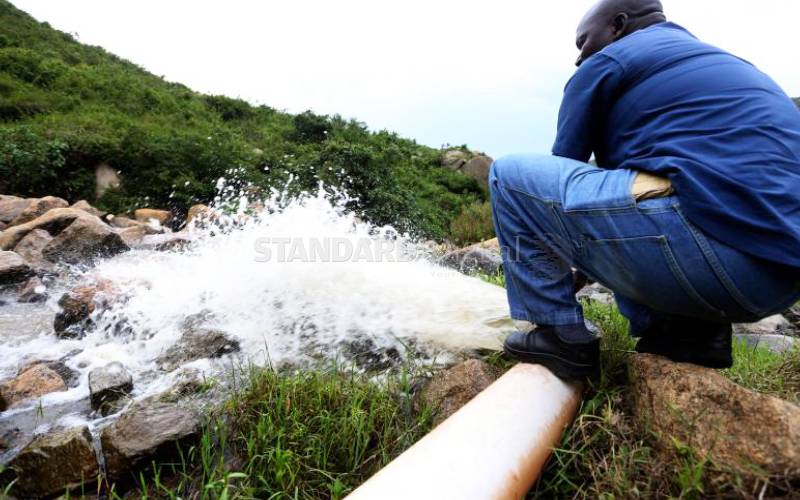 Residents of Kisumu are living in fear after a section of the city ran out of water following interruption of supply.
The interruption comes amid coronavirus pandemic, whose transmission, experts say, can be reduced through observing proper hygiene.
Kisumu Water and Sewerage Company (Kiwasco) yesterday confirmed that they had temporarily shut down Kajulu treatment plant over poor quality of water in River Kibos, which is the plant's intake.
Kajulu plant, situated on the Kajulu Hills, contributes about 70 per cent of the water supply to residents of Kisumu.
In a public memo signed by Kiwasco Managing Director Thomas Odongo, the poor quality of water in the river had led to supply of coloured water.
"We wish to inform you that we have temporarily shut down our Kajulu treatment plant due to high turbidity in River Kibos. Due to this, we have experienced ingress in the system, causing colored water and also supply interruption in some areas," read the notice.
Areas affected by the interruption include Kajulu, Migosi, Lolwe, Tido, Gudka, Mamboleo, Kunya, Nyawita, Chiga, Kibos, Ogango, Kanyakwar, Kanyamedha, Bandani, Riat, Airport and parts of Manyatta.
"Our teams are working around the clock to ensure we resume normal operations," the notice read.