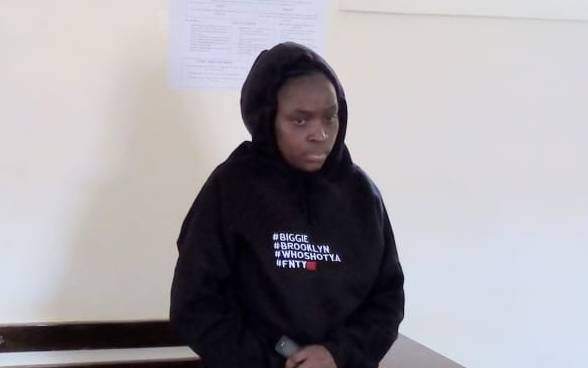 A police boss who was arrested as a prime suspect in the murder of Siaya-based journalist Eric Oloo has been detained for 14 days pending completion of investigations.
Public Prosecutor Tracy Nabisia appealed to the court to detain the Chief Inspector Sabina Kerubo (pictured) arguing that she needed time to complete the investigations over the case.
She appeared before a Siaya court but failed to take plea after the Principal Magistrate James Ong'ondo granted pleas of the prosecution. The officer is being held at Siaya Police Station.
Sabina was said to have been cohabiting with the deceased at her house in Ugunja town. Oloo's body was found in the house as the police boss went missing, only to be arrested later.
Read More
Five people have so far been arrested over the murder. They include two suspects Victor Luta and Frank Luta who were arrested on November 21 and November 22 respectively. The duo awaits the completion of the investigations.
More to follow.