MP calls on colleagues to intervene on Maxwel SDA Church wrangles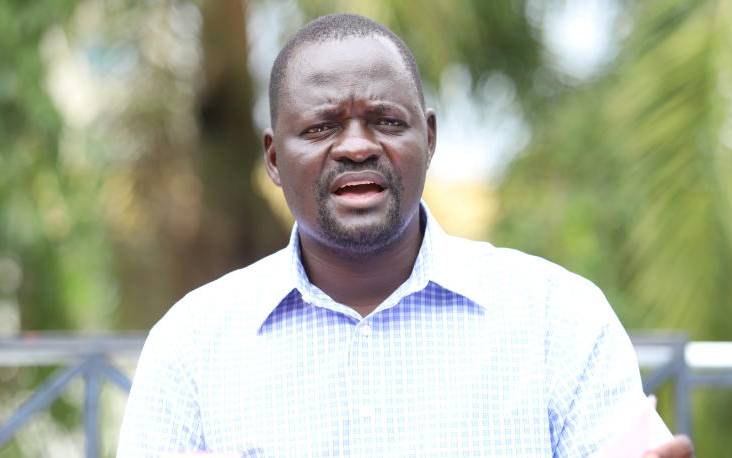 Nyando MP Jared Okello now wants fellow parliamentarians professing the faith to intervene in the wrangles facing Maxwell SDA Church.
Okello who is a member of Othoo SDA Church in Nyando termed the ongoing wrangles as ungodly acts which are likely to split the church if not solved with speed.
Okello's sentiments come a day after services were disrupted at Maxwell SDA church, following leadership wrangles which have hit the church for the past one month.
On Saturday, police dispersed church members following the fracas, with the premises remaining closed locking out the congregants until the matters are resolved.
The legislator said this move had exposed the church to ridicule since the internal issues raised by the two worrying factions should have been solved internally.
"I am reaching out to my fellow legislators who profess the Adventist faith, governors and senior government officials to set a date to meet both camps separately and later together to address the concerns, before it spirals out of control. Christ is about unity and not disunity or dismembering flock," said Okello.
According to Okello, the SDA church has for a long time had a strong standing in the society, even at a time other churches were facing turbulence.
He accused the wrangling groups of being pushed by selfish interests which have since clouded the main role of the church, which is spiritual nourishment.
He however noted that the incident at the church does not reflect the picture of the entire SDA Church which has thousands of members across the country.
"Maxwell SDA church has become the eyesore in our Adventist movement. The church as a result has been ridiculed by all and sundry. The name of Our Most High God has been put to shame. Other Christians have wondered what happened to the church that they drew order of service, in-depth biblical analysis, discipline and incessant prayers from," he said.
The MP asked the government not to be drawn into the differences, claiming that police were already exhibiting partisan positions in quelling the fracas at the church.
He asked the church systems, especially higher offices like the Union, Division or General Conference to put in place its dispute resolution mechanism system to solve this dispute immediately.
"In the meantime, I am asking the entire SDA faith the world over to take a day to fast for Maxwell SDA church. I am appealing to the warring factions to shelve their selfish considerations and ordinances for the good of the church and the gospel," he said