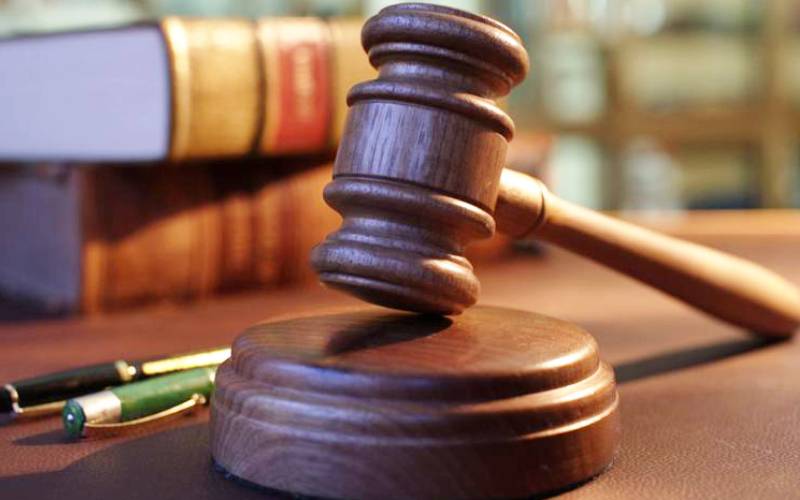 Kisii High Court Judge Roseline Ougo has ordered the mental assessment of three suspects in the murder of two children.
They were aged four and nine.
The two were killed at Kenyenya Sub County Kisii early last month.
Evans Marube, his brother Gilbert Marube Nyabuto and Abel Oenga Ombaso appeared before Ougo, who ordered for the mental exam.
The judge also requested the age assessment of Ombaso, the third accused.
The report of the two major assessments will be presented on August 15, when the suspects will take plea.
The three face two counts of murder having allegedly jointly killed Diana Kerubo Atuti and Stephanie Kerubo at Keberesi village.
The court ordered that Marube and Ombaso be remanded at Manga Children's Home while the second accused; Marube be remanded at Kisii main Prison.
The two brothers are being represented by state counsel Shaffin Kaba, while advocate Kerosi Ondikei will represent the third accused.
Senior Counsel Edwin Otieno will lead the prosecutions with suspects also set to face another count of defilement.
Initially, the Director of Criminal Investigations at Kenyenya Sub County, Nicholas Wambugu, requested an Ogembo Magistrate Courts to remand four suspects for a couple of days for forensic DNA tests.
The Prosecution team has since dropped one suspect.
According to the National Crime Research Centre 2018, Kisii is at 23.3 per cent reported defilement cases against a national backdrop of 17.3 per cent, and that is the third highest crime in the country.
At present there is no budgetary allocation to address intervention to the rising cases that result into severe damages and deaths to girls and boys requiring reconstructive surgeries.
Ruth Mogaka of the gender based desk at the Kisii Teaching and Referral Hospital said a forensic laboratory is needed in Kisii.
"We need to protect whistleblowers, a rescue centre, gender recovery ward and a comprehensive centre for legal and psychological services."
Dr Jackline Nyaanga of the Kisii University Hospital said the government should improve the Gender Report Desks at all police stations.
"What we have today at the police stations is a mere desk. We need proper offices with cameras and where whistleblowers and victims can be recorded for prosecution purposes."