Public Service Board members retire as recruitment of new members kicks off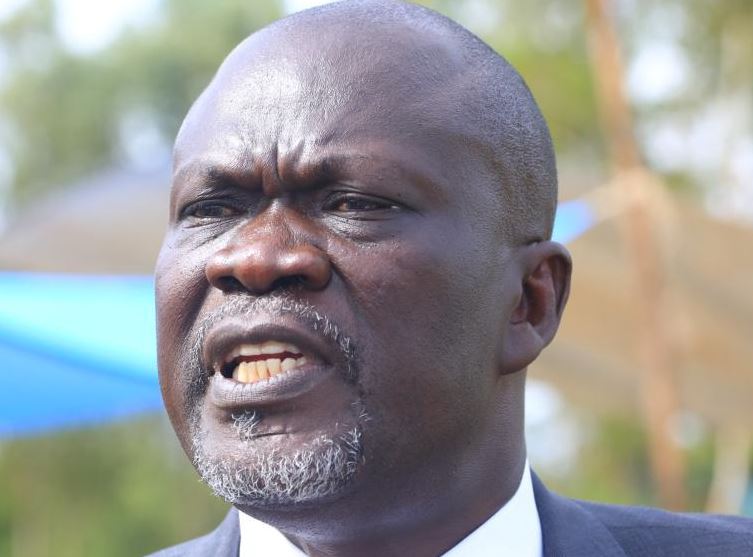 Recruitment of new County Service Board members is set to start after the six members who have served for the last six years announced their retirement yesterday.
Former Gem MP Joe Donde, who was the chairman of the retiring board, handed over documents, including board reports, yesterday to acting County Secretary Joseph Ogutu.
In his outgoing speech, Mr Donde advised the county administration to continue embracing consultations with different stakeholders in its staff recruitment processes.
Donde said the retiring board members had laid down a strong structural foundation that had enhanced service delivery.
He said the outgoing members were ready to offer advice once the new board was reconstituted.
Donde asked Governor Cornel Rasanga (pictured) to create better recruitment policies to bring efficiency to the Board.
"We succeeded in the recruitment of enough staff to stabilise the county workforce. Workers were recruited on merit and in accordance with the law," said Donde.
"We had to consult on several occasions with different stakeholders. We hope the next board will do the same."
Mr Ogutu said the recruitment of the new board was at an advanced stage, given the county had already identified qualified individuals.
He noted that the outgoing board members had done exemplary work during their term, and that the county administration would rely on their advice in future.
Ogutu said his office would use the reports provided by Donde to handle future recruitment challenges. "The assembly is about to vet the new board members," said Ogutu.