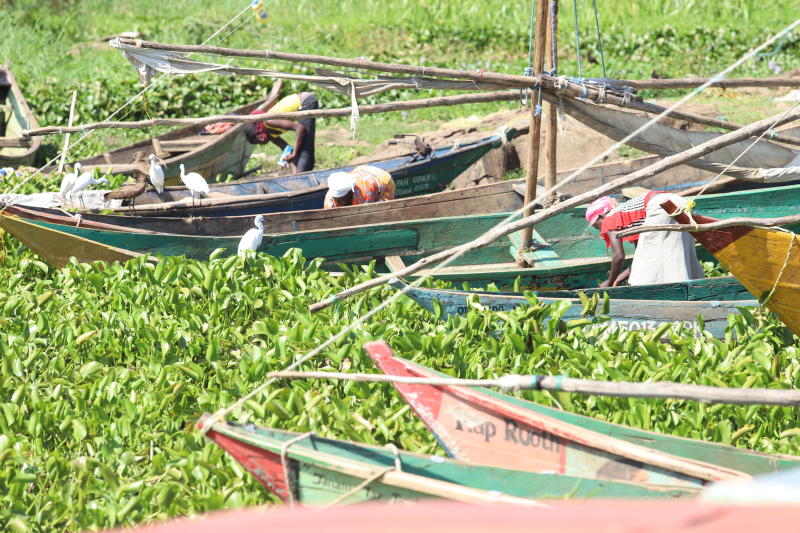 Entrepreneurs along the Lake Victoria beach whose businesses have been disrupted by the water hyacinth have gotten some respite after strong winds blew away the weed. Interviews with a number of hoteliers as well as boat-ride operators established that they were happy to get back to work after months of inactivity. "We lost business opportunities the entire Christmas festive season and also during the Easter holiday, but finally the winds have come to our rescue," said Janet Akinyi, a trader at Lwangni Hotel. But according to the Kenya Marine and Fisheries Research Institute (KMFRI), it is only a matter of days before the weed returns and chokes the shores, again.
SEE ALSO: How county's pristine sandy beach lost glitter
KMFRI Deputy Director of Freshwater Systems Research Christopher Aura told The Standard that water currents were responsible for clearing the weed from the beaches. "When there is stormy weather, the water hyacinth is blown away and that is what has happened. But it will return. "It is important to develop a strategy that entails dredging and disposal as part of control. Scientifically, total eradication of the weed may be difficult," said Aura.