Kisumu revenue dip raises queries as NGO calls for action against culprits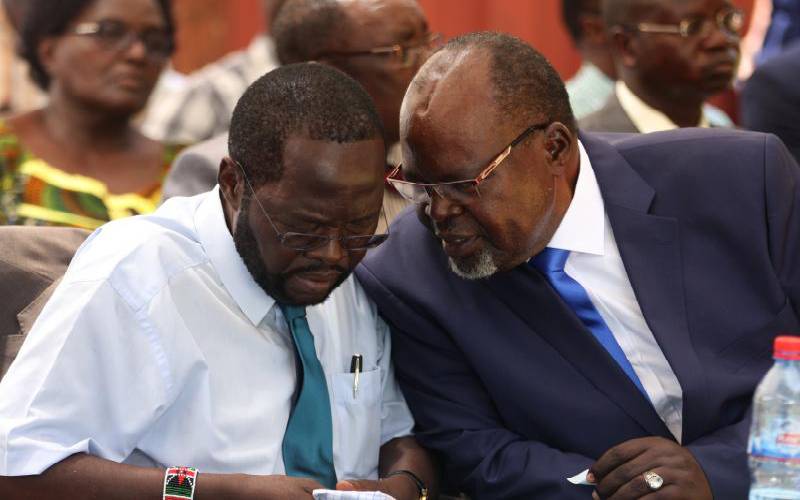 Kisumu County Government is on the spot over its reported revenue collection decline.
A financial audit by the county administration reveals that while Kisumu has the capacity to collect more than Sh4.5 billion annually, it only manages Sh900 million.
Non-governmental organisation Transparency International (TI) now wants those responsible for pilferage of county funds must be held liable.
It cites a Controller of Budget report for 2017/18 financial year, which shows there is decline in performance of the county's own revenue.
Revenue collection decreased by 12.9 per cent from Sh1 billion in the financial year 2016/17 to Sh879.90 million in 2017/18.
"These are just but one of the key challenges currently affecting budget implementation in the county," said TI Programme Coordinator Titus Ogalo, while releasing a report in Kisumu yesterday.
Summon officers
He wants the County Assembly or Senate to summon relevant officers in charge of the various departments adversely mentioned in the Auditor General's report.
"We want them to appear before the Assembly and Senate to provide clarity on the issues of impropriety highlighted therein,'' Mr Ogallo told The Standard in an interview.
Although, the county adopted and launched an electronic trade licensing system two years ago, TI noted the system is not working effectively as was planned.
The Auditor General's report for 2017/2018 queried the outstanding revenue from property rates and house rents.
Accuracy of the revenue for the year ended June 30, 2018 could not be confirmed for the rates and rent.