Why Kisumu MCAs want to impeach Speaker Onyango Oloo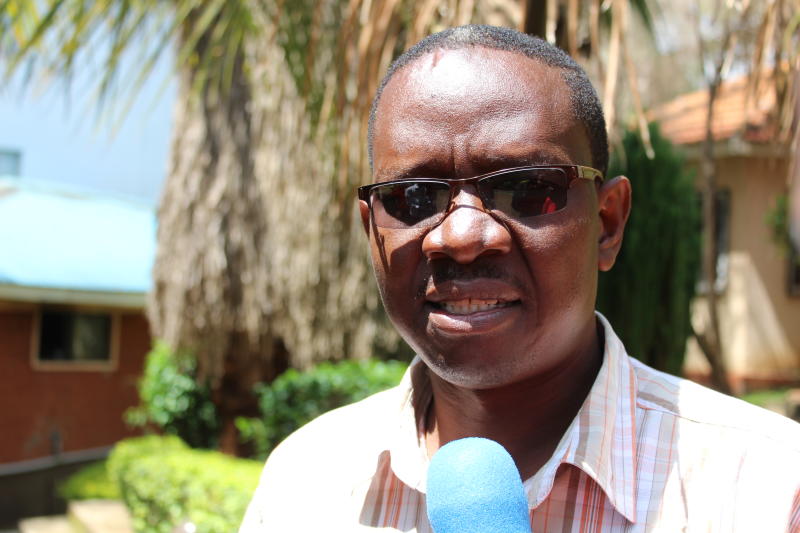 Members of the County Assembly are pushing for the impeachment of Speaker Onyango Oloo, accusing him of mismanaging the assembly.
In what appears to be a return to the wrangles that dogged the first county assembly, Mr Oloo's ouster plan is gaining momentum.
Market Milimani Ward MCA Seth Kanga started the debate last week when he accused Oloo (pictured) of frustrating Governor Anyang' Nyong'o by delaying Bills taken to the assembly by the county executive.
Mr Kanga also accused Oloo of frustrating ward reps and making key decisions without consulting them.
Oloo has dismissed these claims as baseless.
Yesterday, Kanga told The Standard that he would present an impeachment motion on Monday next week.
Other ward reps who spoke to The Standard said they would support the motion.
Among the issues the ward reps are blaming the Speaker for is a decision by the assembly to rent offices for staff.
The assembly had approved a Sh4million budget for non-residential premises, but rejected it in the budget that was passed on June 30.
The assembly leadership had already entered an agreement with a landlord to rent two floors in what would have cost taxpayers about Sh800, 000 per month.
Joachim Okech (Kondele) said the plans were made without consulting ward reps.
The leaders have also questioned a recent trip to Ethiopia by the Speaker and members of the County Assembly Service Board.
However, a number of ward reps have defended the Speaker. Prisca Misachi described the impeachment plans as "premature".
"Impeachment is not easy. There must be concrete grounds backed by evidence because the matter will end up in court," she said.
Leader of Majority Kenneth Onyango said the issues raised could be resolved internally.