Luo council of elders faults Miguna over deportation, criticise NASA's Orengo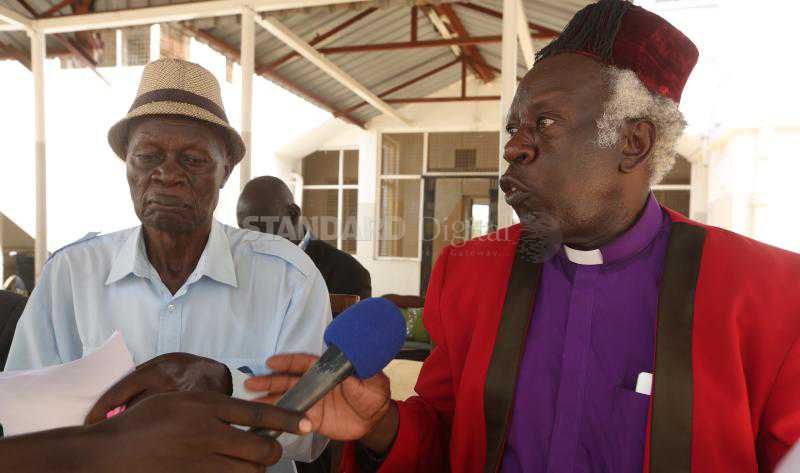 The Luo Council of Elders has criticised lawyer Miguna Miguna, saying he is to blame for his troubles.
In a statement that came as a surprise at a time when most Kenyans were condemning the Government for Miguna's detention and deportation, the Luo elders said they had no sympathy for him.
They said the lawyer, who is now admitted in a Dubai hospital after hours of ordeal at the Jomo Kenyatta International Airport (JKIA) in Nairobi, was misbehaving.
Regularise citizenship
They said Miguna should have signed the papers presented to him by Government officials to regularise his citizenship and faulted his lawyers for "misadvising him".
Led by council chairman Willis Otondi, the elders dismissed Miguna's woes as "sideshows meant to derail the efforts of leaders in ensuring that the country moves from its darkest time into a fruitful and progressive future".
Even though they said they had not disowned Miguna, they faulted him for his recent run-ins with the Government, adding that the authorities had done what was best for the country.
"We will not allow anyone to derail and divert the people's focus on greater things planned for the country," said Mr Otondi.
The chairman said the events that had taken place at JKIA over the past few days, when Miguna was detained, were unfortunate, adding that the council would "not support any individual who chooses to become an enemy of peace and progress".
The lawyer was first deported to Canada on February 6 and returned to Kenya on Monday, but was held at the airport where he claimed he was detained in a filthy toilet and denied access to his lawyers, food and water.
He was deported to Dubai despite a court order requiring his release and appearance in court.
Yesterday, the elders' council dismissed Miguna's woes and said the country should focus on national healing and unity.
Punish Matiang'i, Boinnet - ODM
ODM asks Chief Justice David Maraga to deny three top Government officials audience in courts for blatant disregard of court orders.