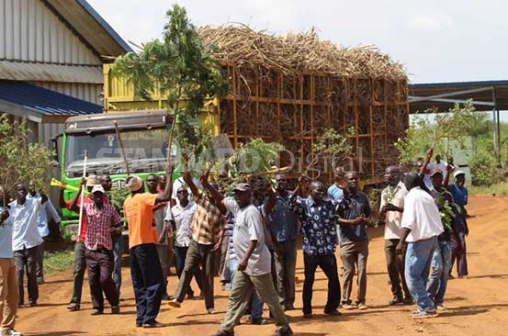 Property worth millions of shillings belonging to Dominion farms is set to be auctioned next week.
The company, owned by an American investor Calvin Burgess, recently halted its operations and laid off more than 350 employees. The firm is said to be preparing to leave Kenya after 15 years of running a multi-billion shilling farming project in the Yala swamps.
Kisumu-based Nyaluoyo Auctioneers yesterday obtained orders from the Siaya principal magistrate's court to auction the assets on December 13, 2017 at the company's warehouse in Siaya on behalf of Lachlan Kenya Ltd. It could not be immediately established how much the firm owes Lachlan.
The auctioneers have put out advertisements in local newspapers calling for bids for the attached property.
Some of the assets listed in the auction notice include tractors, lorries, fork lifts, combine harvesters, and a bus.
Read More
Auction process
"All interested buyers should present themselves to the farms and witness the auction process," reads the notice.
The notice was also addressed to the farm directors, agents, servants, and employees.
The notice warns that anyone who tampers with the listed equipment would face the law for contravening auctioneer rules.
The notice comes barely a week after hundreds of the firm's workers protested after it terminated their contracts.
The workers received termination letters from the company's chief executive officer, Burgess, who announced that the firm was closing down and cited a difficult business environment and political instability. The workers claimed the company owes them over Sh350 million in accrued salary arrears.
The Standard has established that a sugar factory is preparing to start operations in the Yala swamps after the exit of Dominion farms.