Marsabit: School to reduce learners' trouble of 20km daily trek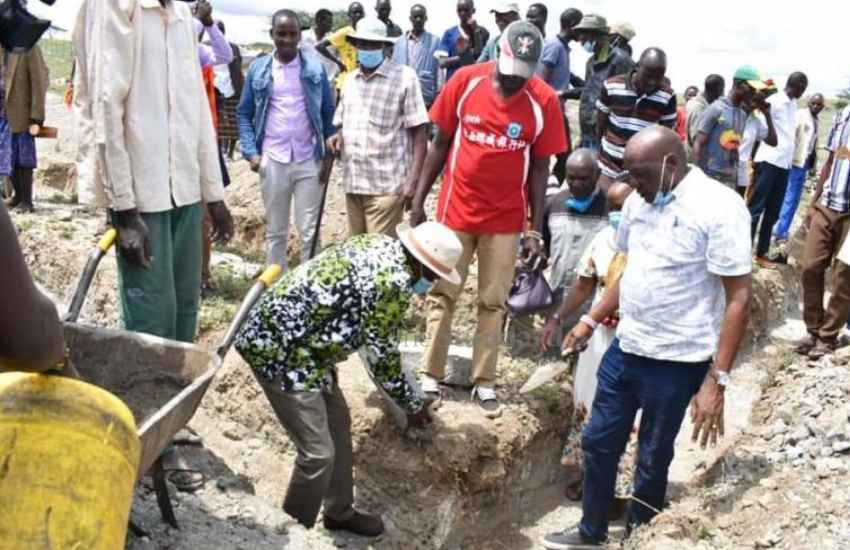 In Samburu, there are children who trek for more than 20km daily through terrains and wildlife infested land just to quench their thirst for education
However, the situation is slowly changing through initiatives to put up schools closer to the people.
One such initiative is by the national government through the Samburu North Constituency Development Fund that last week launched a secondary school that will see some 600 children from Nachola village reduce the journey to a few metres away from their homes.
"We have never heard of a secondary school in our village since our country got independence, but now we have. I will not spend more money on educating my children in schools that are far away. All my children will join Nachola Secondary School," Jopo Lokolonyei, a parent from Nachola village, said.
Samburu North MP Alois Lentoimaga said the fund would sponsor the construction of three classrooms at a cost of Sh3.3 million in the first phase.
"Form One students will report to school in July or August, as per the Ministry of Education's calendar, but we will ensure the construction work is complete and the school is ready to receive students by May," Lentoimaga said.
The students said they risked their lives, walking more than 20km to either Baragoi Mixed or Naling'ang'or secondary schools.
"Some of our parents are not financially able to take us to schools that are far away. We are suffering to go to school and come back home. We fear insecurity," Lydia Lolelia, a student, said.
Take a quick survey and help us improve our website!
Take a survey
Sometimes girls are forced to drop out of school due to early pregnancies caused when their parents have inadequate money to pay for bodaboda or pay for rooms for students who delay returning home from school.
"A child who uses bodaboda from this village to Baragoi is forced to look for an alternative place to spend the night if the parents lack money," Lokolonyei said. As a way of preventing youths from drug abuse and crime, community leaders, including chiefs, have been called upon to ensure children have enrolled in primary and secondary schools.
"We ask all our chiefs to mobilise communities to enrol children in primary schools, which will, in turn, enable our school to have many students," Elizabeth Kalapata, a nominated MCA, said.