Isiolo-Garissa clashes: Death toll rises to five, two more bodies discovered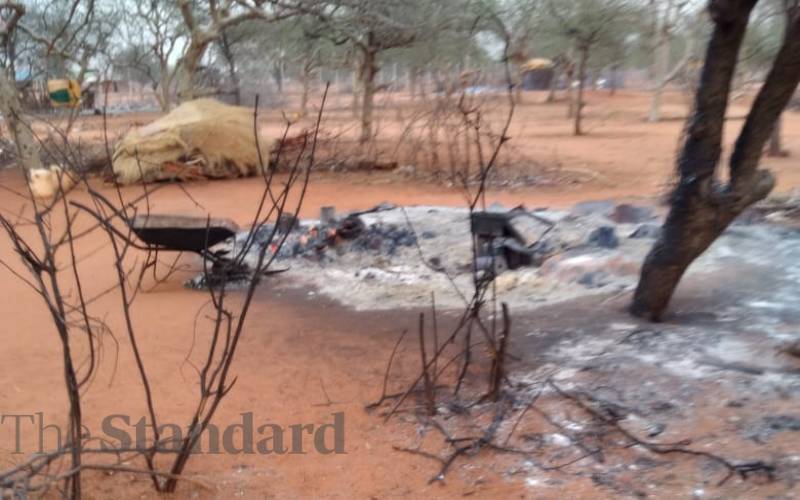 Death toll into Isiolo-Garissa clashes rose to five as two more bodies were discovered early Monday morning.
Local administrators confirmed to The Standard that two bodies were discovered in a thicket as hunt for the attackers continued.
The latest discovery adds to the initial three who were murdered on Sunday afternoon at Kampi Samaki. They included 18 years old Burey Adow who was pregnant at the time of the attack.
Others were identified as Yerrow Mohamed Kaban aged 80 and Adow Abdow 86.
National Police Reservist Noor Keinan Mohamed who sustained gunshots injury in abdomen and is receiving treatment at Benane hospital.
The bandits who stole the NPR's AK-47 rifle and a magazine are said to have fled with 30 camels belonging to Hussein Roble and Ali Adan- both herders from Kambi Samaki.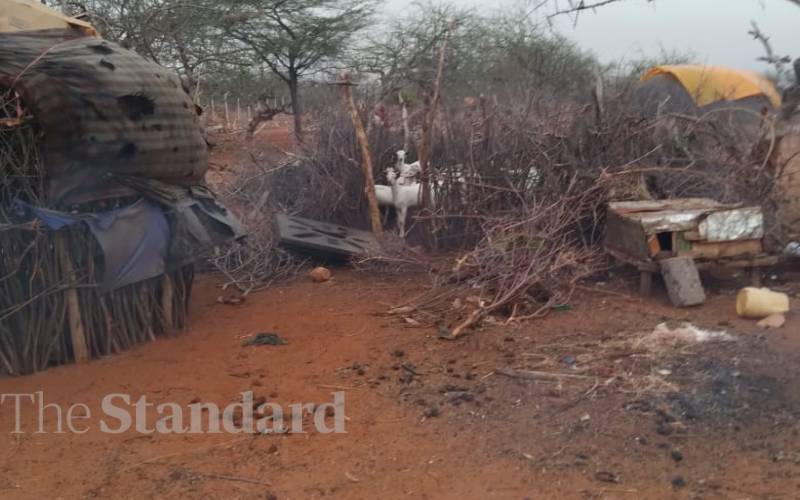 The police have also launched investigations into claims that some officials from a county government along with former disarmed NPRs were involved in the attack that took place in broad day light.
Lagdera Deputy County Commissioner Philip Koima said the armed men raided Kampi Samaki which lies in the disputed area between Isiolo and Garissa counties.
He said the assailant also torched seven houses as local residents scampered for safety in the neighbouring villages.
Questions have also emerged on how 70 armed individuals could have planned and executed the attack without the knowledge of security officers in the area.
While politicians from both sides have been accused of fanning the conflicts, the government has come under scrutiny for taking too long to solve the boundaries row between the two counties.